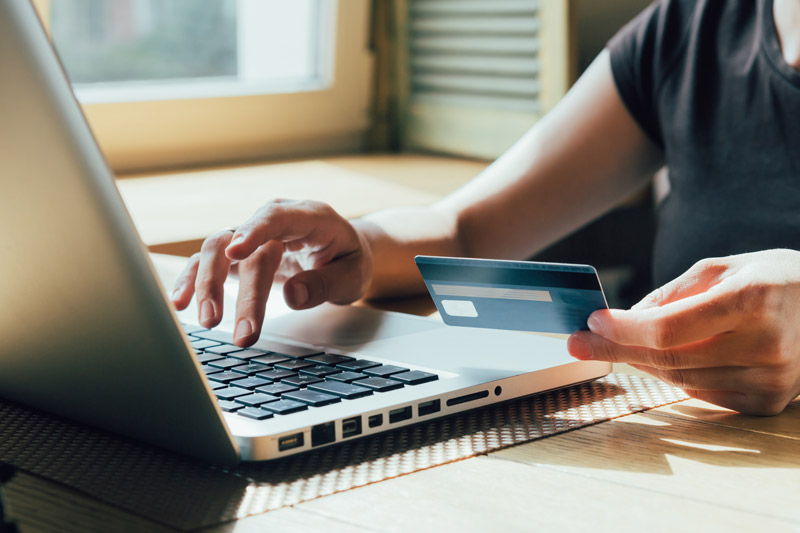 Interest Rates on Credit Cards Hit Record High, Just in Time for Christmas
Shoppers will pay average of 25.1% interest on holiday purchases they put on credit cards, after providers hike rates.
Moneyfacts has revealed that the average interest rate on credit cards has reached a record high of 25.1%, just as buyers are putting more and more purchases on plastic.
According to the Finance & Leasing Association, households borrowed a collective £4.4 billion on credit cards in September, up 8% from last year.
One in four will turn to credit cards in the coming weeks to finance their holiday purchases. On average, Britons are expected to spend £660 this Christmas, up from £538 in 2018.
And if they don't clear those holiday debts quickly, they'll face hefty charges.
However, many customers don't expect to pay the eye-watering interest rates on their credit cards, which run as high as 29.9% APR on HSBC's Classic Credit Card Visa and, on reward cards, as high as 76% (on the British Airways American Express Premium Plus card). They hope to put their purchases on the credit card, hopefully accumulating as many reward points as possible, and then pay them off each month.
Introductory zero interest periods are allowing customers to extend this free borrowing even further. The average length of these zero interest introductory periods is now 311 days, up from just 128 in 2010.
But as banks have extended these interest free periods, they've hiked rated for periods after them, in an effort to recoup money.
For example, Santander's World Elite Mastercard offers 0% interest for 18 months, before hitting customers with a shocking interest rate of 49.8%.
And if you can't clear the balance during these interest free periods, because you overspent, maybe at Christmas, or your circumstances change, you could face spiralling debt.
Banks are also taking advantage of customer who can't switch away from cards when the introductory offer expires, because they have poor credit ratings.
James Daley, from the consumer group Fairer Finance, said that meant "the people who are paying for everyone else's free debt are the people who can least afford to."
He said the model was "broken" and called for a cap on the length of free introductory periods.
"People who can afford it need to pay a reasonable amount for their debt. That probably means an end of 20- to 30-month 0 per cent deals," he said.
Meanwhile, low-rate cards have been pulled from the market. Tesco has scrapped its Clubcard Credit Card with Low APR Mastercard, which, at 5.9% APR, was the cheapest credit card on the market. Bank of Scotland, Halifax and Lloyds Bank have all increased their purchase rate, from 6.4% to 9.9% APR.
APRs on credit cards have soared, even as the Bank of England has slashed its base rate, from 4.75% in 2006 to 0.75% today. Banks, however, aren't passing those savings onto customers in cheaper card rates.
Providers contend that credit card interest rates, unlike those on mortgages and personal loans, shouldn't be linked to the base rate, as they're an assessment of how much risk borrowers pose.
A Financial Conduct Authority (FCA) spokesman said: "We are currently engaging with the industry as it implements the remedies in our Credit Card Market Study, including intervening where we see unfair practices."