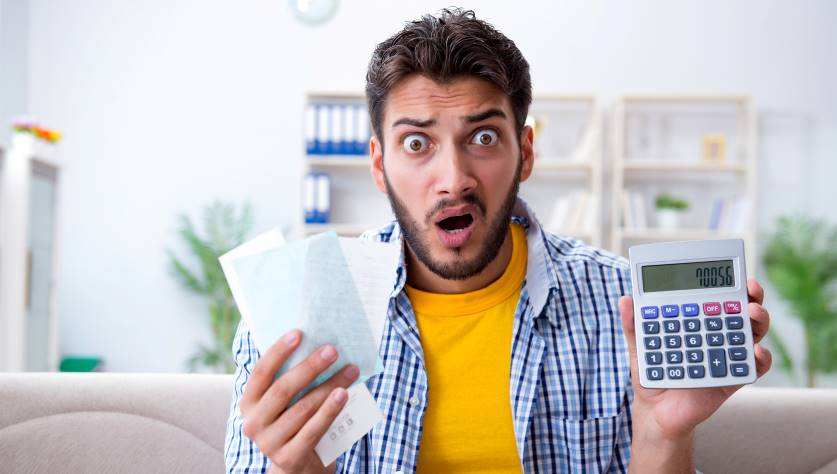 Overdraft Charges Soar for Millions of Nationwide Customers
Millions of Nationwide customers will be hit by an increase in arranged overdraft interest changes from today.
The changes to Nationwide's overdraft charges, which were announced back in July, will mean around two-thirds of the high street bank's customers will be charged more for going into their overdraft.
Nationwide current account customers with a FlexDirect, FlexPlus or FlexAccount will see their arranged overdraft charges rise to a flat rate of 39.9% APR. This is more than double the previous rate of 18.9% charged on FlexAccount customers.
However, customers who dip into an unarranged overdraft with Nationwide will no longer be charged any fees, which were previously £5 per day up to £35 a month. Instead, if a customer pays for something that they don't have sufficient funds for, the transaction simply won't go through.
In June this year, the Financial Conduct Authority announced it was planning to make changes to the 'dysfunctional' overdraft market in the UK. Nationwide has now become the first current account provider to respond to the FCA's ban on excessive overdraft fees.
Under FCA rules, banks and building societies in the UK will not be able to charge higher interest rates on unarranged overdrafts than they do on arranged overdrafts. They will also be banned from charging customers fixed daily or monthly fees for going into their overdraft.
The changes from Nationwide mean that the majority of its customers will now be worse off. Of those customers that are set to lose out, they will pay an average of 20p extra every day or £73 a year. According to the bank, around 800,000 of its customers use an overdraft each month.
"For many years, the FlexPlus account has been the pick of packaged accounts, but these changes have taken the shine off it," said Andrew Hagger, founder of financial research firm Moneycomms. "It was only in September 2017 that the account's monthly fee was hiked from £10 to £13, and ID Fraud and extended warranty benefits scrapped."