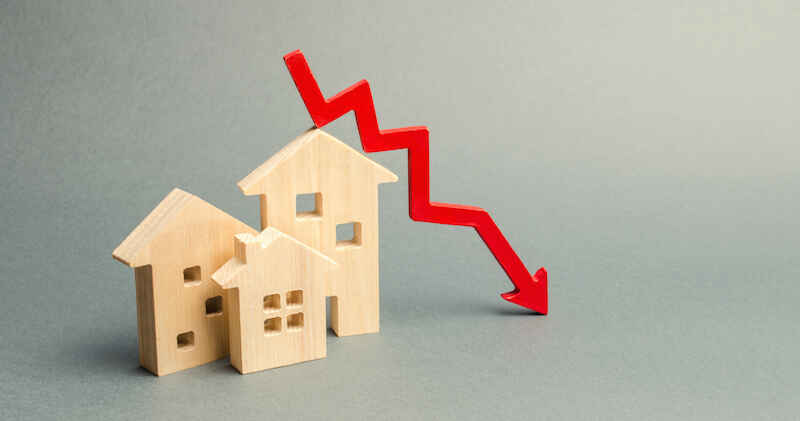 Average Mortgage Rate Projected to Fall to 1.6% Next Year
The post-pandemic house price boom could get a further boost next year, as average mortgage rates dip still further.
Consultants Capital Economics projects that the average mortgage interest rate will fall to 1.6% by the end of 2022. That's significantly lower than rates in recent years and could turn up the heat even further on the simmering housing market.
Between 2017 and 2019, average mortgage rates were 2.1%. By July of this year, that had dropped to 1.85% following the slashing of the base rate and as risk-tolerant lenders competed for homebuyers.
This summer has seen records for mortgage rates repeatedly fall. Halifax has taken two-year fixes to an eye-popping 0.83%, while Nationwide launched the first sub-1% five-year fix.
Beyond the attention-grabbing deals (which are, after all, available to only buyers will healthy deposits and excellent credit histories), rates for just about all borrowers have slipped. In July 2021, the average rate paid on new mortgages fell to 1.83%, modestly below pre-pandemic levels (1.85%).
The conditions driving low mortgages are unlikely to change soon. The Bank of England is expected to hold the base rate at 0.1% until 2023, supporting cheaper lending by banks and building societies.
Lenders also have lots of liquidity, Mike Regnier, chief executive of Yorkshire Building Society, said. Banks' coffers have been filled by pandemic-wary Brits paying off debts and by small businesses depositing Covid-related loans.
With cash to burn, banks will engage in "constant, continual, relentless price competition [on mortgage rates] until some of that excess liquidity gets used up and the returns on capital start to become less attractive overall," Regnier said.
This means "a plentiful supply of very cheap mortgages for borrowers and for brokers," he added.
Cheap mortgages, combined with a housing shortage will further inflate home prices, Capital Economics predicted. The consultancy is forecasting 5% growth next year, revised from 3.5%.
Andrew Wishart, property economist at Capital Economics, said: "The end of the stamp duty holiday may do little to dampen demand and homes for sale are in short supply.
"Overall, tight supply and robust demand mean that house prices will retain their momentum, so the consensus forecast that house prices will rise by 3.5 per cent in 2022 now looks too pessimistic."