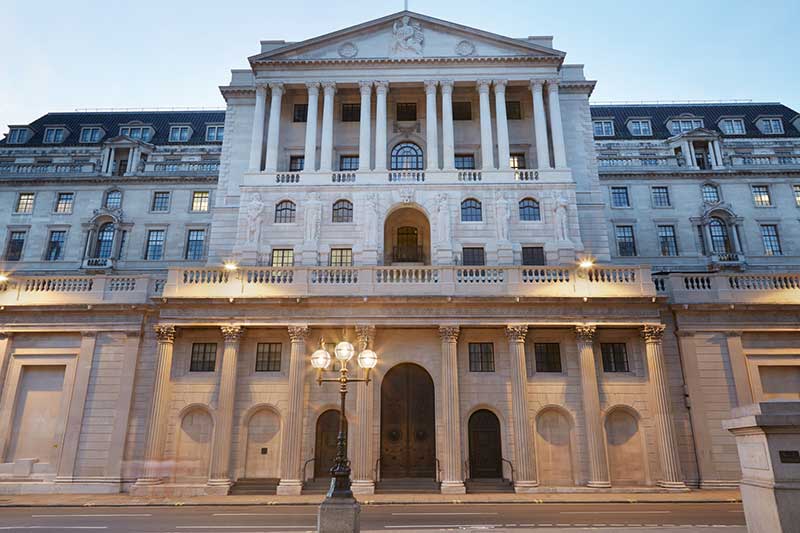 House Prices Would Crash But Banks Would Survive Under Worst-Case No Deal Scenario, Says Carney
Governor of the Bank of England Mark Carney warned the government that a no-deal Brexit could push house prices into free fall and roil the British economy more dramatically than even the 2008 banking crisis.
In the worst case scenario he elaborated, house prices could plunge 35% over three years, double the drop the residential property market experienced after the 2008 financial crash.
Carney is also understood to have cautioned senior ministers that a chaotic, no-deal Brexit could also see mortgage rates surge, inflation spiral, and the pound slip. Hundreds of thousands of homeowners could be left in negative equity on their homes.
His warnings were based on a stress test run by the Bank's Financial Policy Committee last November, designed to ensure the UK's banking system could withstand a severe financial shock from a no-deal, disorderly exit from the EU. They are understood to be projections for a worst-case scenario and not necessarily predictions.
Speaking last Friday in Dublin, Carney said the outlook he presented to the government was "not a prediction of what is going to happen" but rather part of routine testing of financial institutions.
"We have been working on making sure that those institutions that we continue to supervise, they're prepared for all potential contingencies. Central to that has been stress-testing those institutions to severe outcomes," he said.
He said the job of the Bank of England was "not to hope for the best but to plan for the worst."
All British banks reportedly withstood the stress test
In August, Carney said the risk of a no-deal Brexit was "uncomfortably high."
Following the meeting with Carney, the Prime Minister's official spokesperson said ministers were confident of securing a Brexit deal but had agreed to "ramp-up" preparations for a no-deal exit.
"As a responsible government, we need to plan for every eventuality. The Cabinet agreed that no-deal remains an unlikely but possible scenario in six months' time," the spokesperson said.
The meeting of Carney and the cabinet is one of a series of meetings to plan for such an eventuality.
Carney is also understood to have predicted a £16bn boost to the economy if Theresa May managed to secure her Chequers deal with Brussels, which would create a free trade area for goods between the UK and EU.
"Carney said that we would recover three quarters of the growth lost after the 2016 referendum because Chequers would imply more access to the European market than under current assumptions," a cabinet source present at the meeting told the Financial Times.
Jacob Rees-Mogg, leader of the staunchly pro-Brexit European Research Group in Parliament, dismissed Carney's warnings. "The governor of the Bank of England is meant to be able to influence events through the modest movement of his eyebrows, not by imitating a screaming banshee," he said.