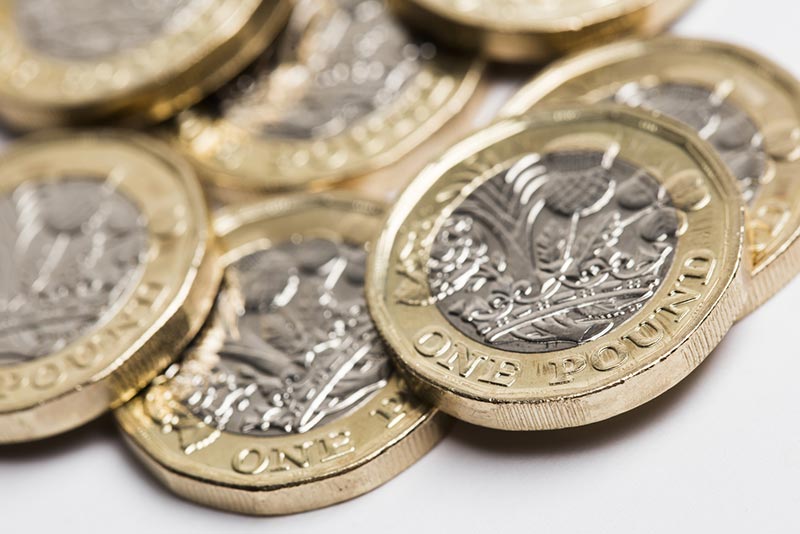 Inflation Rises to £2.7%
Inflation in the UK rose to an unexpected 2.7%, the highest level in six months, according to data from the Office for National Statistics (ONS). 
Consumer Price Index (CPI) inflation, which tracks the annual price change in a set market basket of goods, beat expectations by 0.3%.
This is the second month in a row with an unexpected rise, led by increasing prices for services and products.  Analysts expected the inflation rate to actually drop from its previous figure of 2.5%, based on the performance of sectors that actually didn't have as great an impact as predicted. As
Mike Hardie, the ONS's head of inflation explained: "Consumers paid more for theatre shows, sea fares and new season autumn clothing last month.  However, mobile phone charges, and furniture and household goods had a downward effect on inflation."
Prices for leisure goods and services rose fastest – theatre tickets, package holidays, computer games and toys all showed rapid price increases.
The other index followed by the ONS – the CPIH, which includes housing costs for owners and tenants, was also up, to 2.4% from 2.3% in July.  The target inflation rate is slightly below 2% for both indexes – it is predicted that, barring any major upheavals, inflation will return to that level by 2020.  The highest inflation rise in recent years is 3.1%, in November 2017.
The ONS' announcement was greeted by a strengthening in the pound, rising to $1.32, its highest level in the last two months (although later to be knocked back by renewed concerns over the Irish border post-Brexit).
One predicted consequence of the rise in inflation is a concurrent increase in interest rates from the Bank of England. The Bank recently raised the base rate to 0.75%, the second rise in a decade, and the highest rate since March 2009.  However, the Bank is unlikely to act on interest rates again in the near future – it is far more likely that the decision will be left until the lay of the land post-Brexit is obvious.
Alastair Neame, senior economist at the Centre for Economics and Business Research, predicted that the news could spell for trouble for those on low incomes: "Today's inflation data show the rate of price growth accelerated in August, and may well prove to have exceeded total earnings growth in the same period.  Unless UK works can increase their productivity, this trend is likely to continue – squeezing living standards over the medium term."
At present, wages are just about rising faster than inflation, but the current trend could start to hit hard-pressed households, with Frances O'Grady, general secretary of the Trade Unions Congress, saying: "The pay squeeze is tightening again, but the government is doing nothing to get wages rising faster."