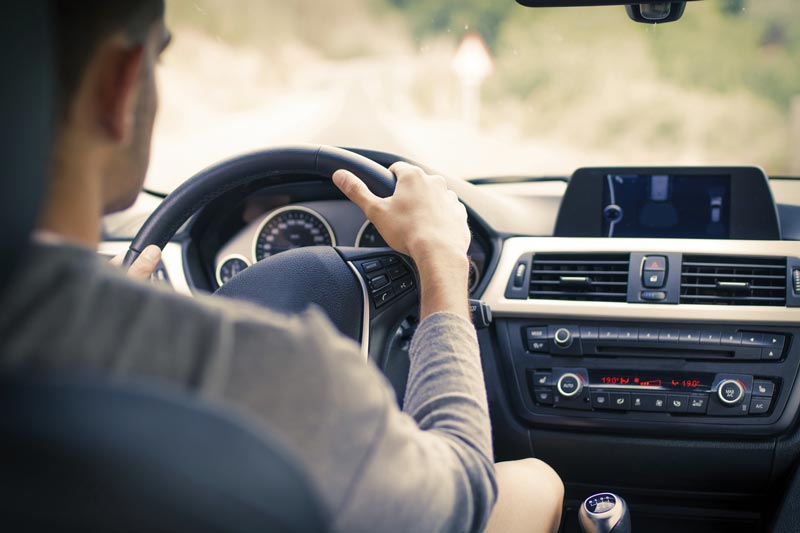 Younger Drivers Targeted by 'Ghost Broking' Car Insurance Scam
Drivers aged 17 to 24 are most likely to be scammed by 'ghost brokers,' criminals selling fraudulent car insurance, according to figures from Action Fraud, the UK's fraud and cyber crime reporting centre.
Reports about ghost broking received by Action Fraud between November 2014 and July 2018 were most likely to come from people in this age bracket. Victims in this age group lost £912 on average.
Ghost broking is scam whereby criminals trick victims into believing they have bought genuine car insurance. They may falsify details to cut the price of insurance sold to victims or take out genuine policies and then cancel them, pocketing the refund and victim's money. They often supply victims with forged insurance documents to make them believe they have real cover.
Having car insurance is a legal requirement so those who have unwittingly purchased fraudulent policies are at risk not only of losing hundreds of pounds but also of accruing points on their driving licences, receiving fixed penalty notices, having their vehicles impounded and possibly destroyed, and being liable for claims costs if they are involved in a collision.
Ghost brokers target young drivers because they have less experience buying insurance than older drivers and are less likely to suspect they are being scammed. Furthermore, as young drivers face high insurance premiums and often live on tight budgets, they are more likely to be swayed by a cheap deal.
In one case, an 18-year-old driver was contacted through social media by someone who purported to be an insurance broker. He purchased a policy through the broker and received what he believed to be legitimate insurance documents.
However, when he contacted the insurance company after being involved in a minor collision, he discovered the broker had supplied incorrect details to bring the premiums down and the policy had consequently been cancelled. He tried to contact the broker, but the broker blocked his number.
In total, the driver lost £2,200—and now faces higher premiums on his insurance.
"I think a lack of experience and knowledge of the insurance industry was a big factor in why I was fooled," he said.
"It's a horrible feeling and it's really impacted on my ability to get future car insurance as companies are now offering me even higher prices than before."
Detective Superintendent Peter Ratcliffe of the City of London Police's economic crime directorate, said: "While offers of cheap car insurance may be tempting for students, purchasing car insurance through a ghost broker will end up costing you far more in the long run, both in terms of money and your licence."
Scammers often reach out to victims through social media and may also advertise on student websites, online marketplaces, university noticeboards, or money saving forums. They may place adverts in newspapers, contact victims on the phone, or sell insurance in pubs, newsagents, and car repair shops.
The police say drivers would be wary of brokers who provide a mobile phone, app, or email as their only point of contact. If you have doubts about a broker, you should consult the Financial Conduct Authority or the British Insurance Brokers' Association websites for full lists of authorised insurance brokers. You can also contact the insurance company directly.
And, if an offer seems too good to be true, it likely is.