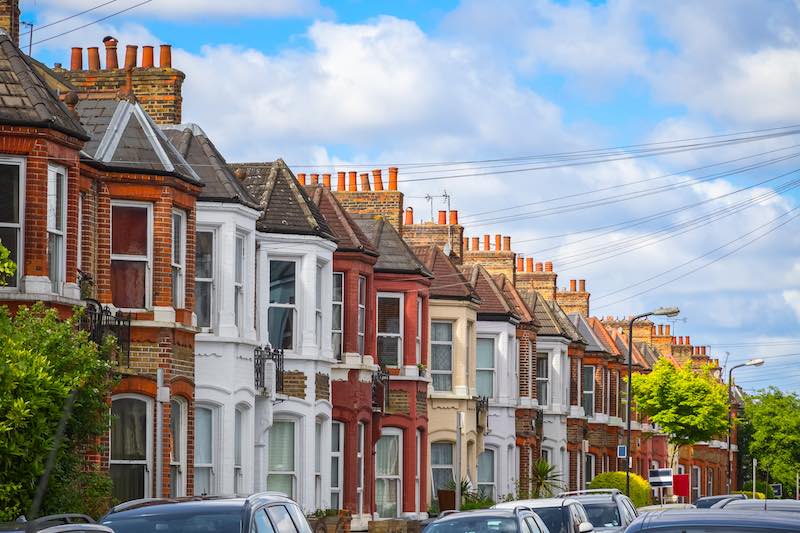 Half of All Mortgage Deals Withdrawn from the Market
Lenders have withdrawn half of all mortgage deals from the market as the coronavirus pandemic roils the UK economy and paralyses the housing market.
Just three weeks ago, on 11 March, homebuyers could choose from 5,239 residential mortgage products. As of yesterday, just 2,768 remained on the market, according to Moneyfacts. Lenders yanked more than 400 mortgage deals in just the last five days.
Among the products pulled were tracker mortgages, the rates of which dropped below 1% after the Bank of England slashed the base rate to a historic low of 0.1% to stimulate the economy.
Within days of the base rate adjustment, more than a third of all tracker mortgages had vanished from the market. However, some lenders, including Nationwide, the UK's second-largest mortgage lender, had reintroduced trackers by the end of March—albeit with higher interest rates.
Prospective homebuyers are being urged to hold off any purchases. The government has advised that all home moves should be postponed, if possible, until the lockdown is lifted. Lenders are also expected to reintroduce mortgage deals to the market in the coming weeks as the UK's economy calms.
As potential buyers stay home and estate agents shutter, the number of properties sold in the UK this year is expected to plummet, from 1,175,000 last year to just 734,000. The freezing of the market will push house prices down 3% over the year, according to an analysis by consultancy Knight Frank.
Economic turmoil and social distancing restrictions have already had a crushing effect on a housing market, which was making a tentative recovery in January and February, after years of Brexit uncertainty dampened sales volumes and price increases.
Liam Bailey, global head of research at Knight Frank, said: "The housing market was in a strong position in January and February. A sharp uptick in sales and price growth was seen across the UK, with even the prime central London market seeing a reversal of a five-year-long price decline."
Now "we have to expect weaker economic activity in the first half of 2020, the dislocation in the jobs market and weakened consumer sentiment will impact on prices—however, the relatively finite timespan of the crisis means declines will be limited," he continued.
The government's lockdown restrictions have forced estate agents to close their windows. But even before the lockdown was imposed two weeks ago, social distancing measures and coronavirus anxieties were keeping potential home buyers away.
Lucy Pendleton, from estate agents James Pendleton, said: "Even before an outright housing market freeze was declared, we had been forced to furlough more than half of our staff. Last week the number of sales being agreed was down 84.2% annually, exchanges were down 66.6%, the volume of offers had fallen 70% and viewings had ceased altogether.
"It wasn't so long ago that commentators talked of Brexit uncertainty putting transactions on ice, but that feels like ancient history now. COVID-19 has brought brutal new meaning to a frozen market."