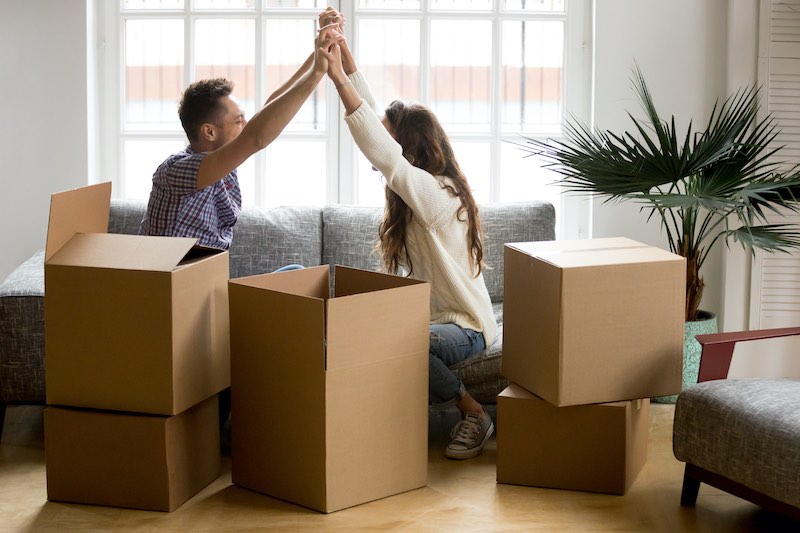 Government Revamps Shared Ownership
Aspiring homeowners will now be able to buy just a 10% stake of a property and rent the rest after the government overhauled the rules for shared ownership schemes to lower the barrier of entry.
Homeowners will also be able to buy additional shares in their property in 1% increments, with fees for each staircasing transaction heavily reduced.
Under shared ownership, buyers purchase a stake in a property, via a mortgage, and rent the rest from a housing association.
Currently, the minimum stake buyers can purchase is 25% and they can only add to their share in instalments of between 5% and 10%. Buyers also have to pay for a valuation of the property and legal fees, including for conveyancing, with each share they purchase, adding around £2,000 to every increment purchased and making smaller increments uneconomical. The government hasn't clarified how these costs will be reduced but some of the burden may fall to the housing association.
The new rules will also include a 10-year period in which the housing association landlord covers the cost of any repairs or maintenance on the property.
The new model will apply to shared ownership homes delivered through the new Affordable Homes Programme (AHP). The £11.5 billion programme aims to deliver up to 180,000 new homes between 2021 and 2026, half of which will be for ownership and half for rent, including social and affordable rent.
The "vast majority" of the rented homes built under the scheme will come with a "right to shared ownership," something proposed by Housing Secretary Robert Jenrick at the Conservative Party conference last September.
"Right to shared ownership" has troubled housing associations, which are concerned about the decimation of their housing stock and loss of rental income, much like councils were stripped of social housing through "right to buy."
Jenrick said: "This government is helping hard-working families and prospective first-time buyers get their feet on the housing ladder in an affordable way.
"Thanks to the range of flexible ownership options being made available, more families across the country will be able to realise their dreams of owning their own home, with half of these homes being made available for ownership."
Housing associations have seen a spike in interest in shared ownership schemes since the coronavirus lockdown began, with enquiries made to the Aster Group, with 30,000 properties, up three-fold, according to Inside Housing.
Orbit, with 45,000 properties, has also registered an increase in sales volume since April. Andrew Doylend, the group's regional managing director, attributed the uptick to shifts in the mortgage market, changed spending habits during the pandemic and a desire among cooped up young people to have a property of their own.
Tightening affordability criteria in the mortgage market, including the withdrawal of low-deposit mortgages and the slashing of income multipliers, has disqualified many first-time buyers from traditional home-ownership, pushing some to more accessible shared ownership schemes.