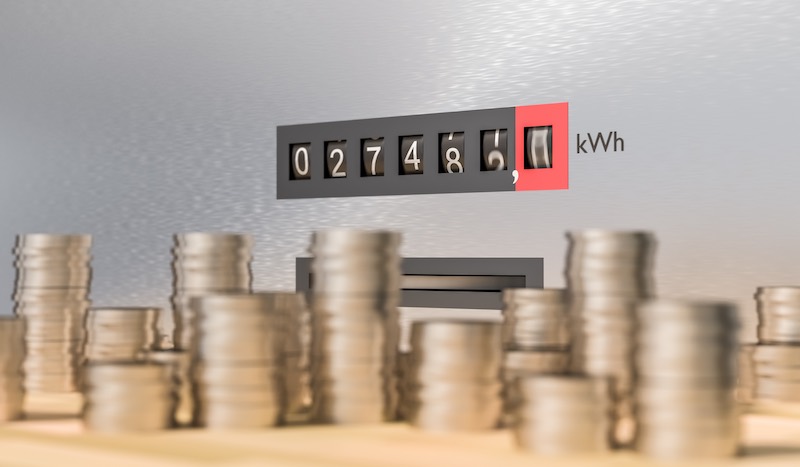 Energy Bills up £42 Over the Last Year
Households paid an average of £1,360 per year for gas and electricity in the third quarter of 2019, according to the latest government figures.
That's up £42 from the third quarter of last year, when the average dual fuel energy bill was £1,318 per annum.
It's also the highest figure in the last decade and suggests that while the new price cap has dampened inflation, it hasn't done much to keep a rein on energy bills.
As energy bills have risen, consumers are being more proactive in seeking out deals. 1.5 million electricity customers switched supplier between July and September of this year, an average of 511,000 a month and up 7% from the same period the previous year.
Those numbers, from the Department for Business, Energy and Industrial Strategy (BEIS), echo recent figures released by trade body Energy UK, showing that a record 5.8 million customers have swapped electricity supplier thus far in 2019, up 8.4% over the first 11 months of 2018.
Meanwhile, 1.2 million gas customers switched supplier across Q3 of 2019, a nearly 3% increase from Q3 of 2018. That's an average of 410,000 gas switches per month.
Recent Ofgem data shows all energy switching has been rising since 2014, to reach a peak (1.16 million switches) in April 2019.
Customers looking for a discount at the pumps, after being hit with high utility bills, will be disappointed. The cost of unleaded petrol was up 3.1% than in December 2018, at 124.7p per litre. That's still 12% lower than the peak in April 2019.
At  129.8p per litre, diesel continues to be more expensive than unleaded petrol, as it has been over the last three years, but registered a smaller price increase over the year: 0.9%.
The 5p difference between the price of a litre of petrol and diesel in December was less than the 10.3p difference recorded in March. It now costs £2.75 more to fill the 55-litre tank of a diesel vehicle than a petrol vehicle, down from £5.67 more.
But the levy at the pumps is in addition to the new taxes introduced on diesel vehicles in April 2018, including a road tax increase that saw motorists pay between £15 and £520 more for new vehicles. Diesel drivers also face surcharges for emissions and can be charged more for parking.
The hikes in both energy and fuel costs were driven by an increase in the price of crude oil, which was up 9.5% between December 2018 and the first half of this month, to £63 a barrel.