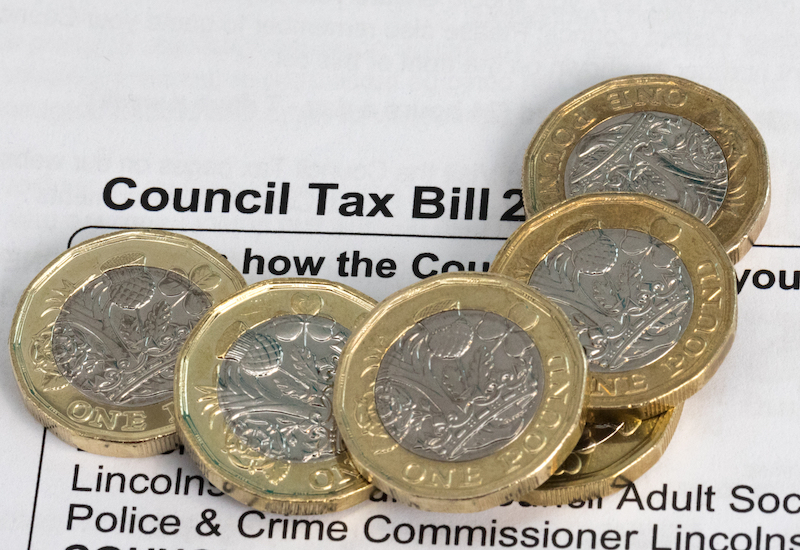 Council Tax Could Rise 4% Next Year, Adding £70 to Your Bills
The average household could see their council tax bill increase by £70 next year, after the government gave local authorities permission to hike taxes by 4%.
From April, councils will be able to raise council taxes by up to 2% without holding a referendum. Additionally councils with social care responsibilities could raise the rate by a further 2%.
The increases were announced Friday, in the government's annual local government funding settlement, by housing secretary Robert Jenrick.
The average bill for a Band D home, those which were worth between £68,001 and £88,000 on 1 April 1990, could rise from £1,750 to £1,820, an increase of £70 per annum.
Those in band H homes could see tax increases of up to £140 a year.
The 4% increase in council tax is double the rate of inflation, currently 1.5%.
The government expects the increase to deliver £1.5 billion for adult social care, which is facing a crisis of underfunding. Local council spending on social care had dropped by £700 million since 2010-11.
During the election, the Conservative Party pledged an additional £1 billion of funding a year for social care and promised to work with other parties to reform the system, to ensure no one has to sell their home to fund long-term care.
Jenrick said: "We recognise the importance of addressing the challenges in our social care system. This is why we want to build the same level of cross-party consensus on social care as we have with the NHS, to make far-reaching changes to the way these services are financed and delivered.
"In the meantime, we will do all we can to support local authorities."
However, the Local Government Association, which represents councils, said the council tax increases wasn't a long-term solution to the social care crisis and distributed the costs unfairly across the population.
Chairman James Jamieson said: "The ability of councils to increase council tax and levy an adult social care precept next year gives them the potential to raise £1.6 billion but this is not a sustainable solution.
"Increasing council tax raises different amounts of money in different parts of the country, unrelated to need, and adds an extra financial burden on households. The Government needs to follow through on its pledge bring forward proposals for long term reform of adult social care and how it is funded."
The increases will increase the burden on households, which are already facing higher utility costs, with energy bills up £42 over the last year, to an average of £1,360. Average water bills were up £8 from April, to £415, although Ofwat has ordered water companies to cut them by 10.5%, or £45 a year, by 2025.
The increase in council tax could take households average annual expenditure on local taxes and utilities to £3,595 a year, or just under £300 a month.