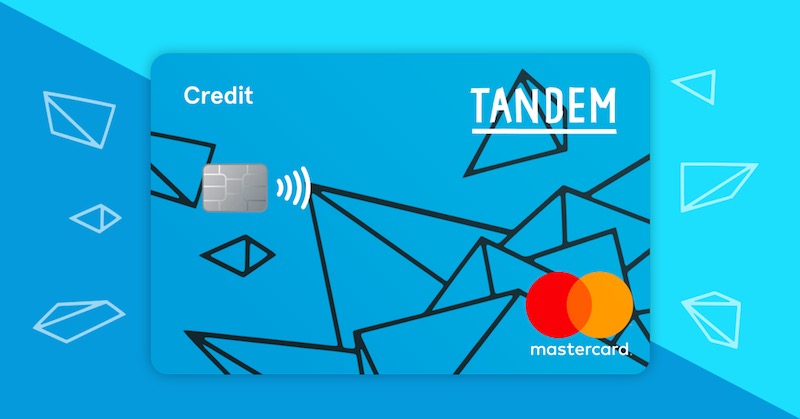 Digital Bank Tandem Introduces Monthly Fee for Cashback Credit Card
Customers of app-based bank Tandem will have to shell out £5.99 a month to use their previously free cashback credit cards, or lose the card entirely.
Tandem closed its popular cashback card to new customers in December, as it finalised plans for its new membership scheme. Now the bank has announced that existing customers will have their cards suspended from 9 March unless they sign up to that membership scheme.
The digital bank's credit card, launched in February 2018, offers 0.5% cashback on purchases worldwide and fee-free spending overseas. Those perks earned start-up more than 500,000 customers—some of whom have already threatened to leave over the membership fee.
Disgruntled Tandem users registered their complaints on Twitter.
"Looks like it's time to cut up my @Tandem_Bank card. It was fun whilst it lasted," one tweeted.
"Will be a shame to say goodbye, but £5.99 a month. Come on! Wake up! Off to dust my Nationwide credit card," another wrote.
Tandem chief executive Ricky Knox said the bank needed to offer a "sustainable" service.
"We want to continue to offer products and services that make a real difference to our customers, but we also need that offer to be sustainable. That's why we're taking the opportunity to test a membership model that preserves all of the benefits of the cashback card and more," he said.
Other banking startups have experimented with subscription models but without much success.
Monzo launched and then quickly scrapped a paid-for premium account last year. Monzo Plus offered customers features such as travel or home insurance or Monzo-themed merchandise, for fees of between £5 to £12 a month. The service was withdrawn after five months following poor customer feedback.
Revolut continues to offer two premium cards, for £6.99 or £12.99 a month, aimed at wealthier customers. Its Metal card offers a concierge service that can book restaurants or concert tickets and delivers cheaper access to airport lounges and both tiers allow customers to exchange cryptocurrency via the Revolut app. But its premium cards don't have much to offer the hoi polloi.
Market watchers were sceptical of Tandem's move to impose fees.
Sarah Kocianski, head of research at financial technology consultancy 11:FS, said: "To offer people rewards for free and then suddenly switch to charging people makes me think the full credit strategy hadn't been fully thought out.
"Killing a free membership tier to make a company sustainable is understandable if the paid-for product is superior but in this case, I would have thought it was clear that a reason people had adopted the card was the free rewards."