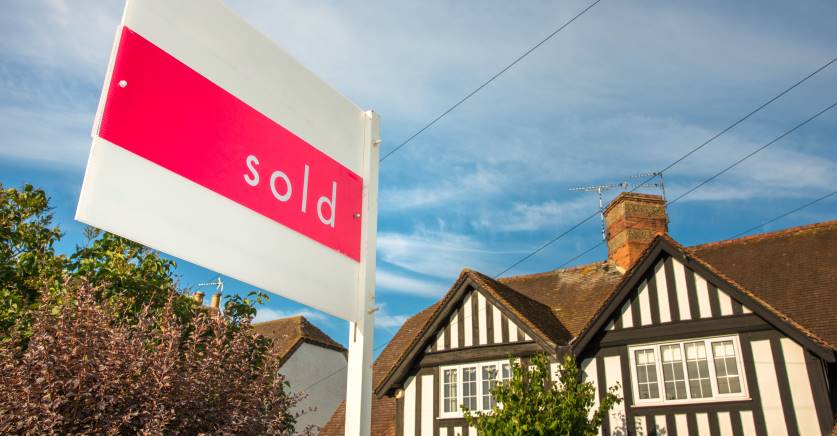 House Prices Growing at 14-Month High
House prices in the UK are growing at their fastest rate in 14 months, according to the latest Nationwide index.
Nationwide Building Society, one of the biggest mortgage lenders in the UK, has revealed that the average price of a property in January was 1.9% higher than the same month last year. This is up from the 1.4% annual growth recorded in December and is the fastest annual growth recorded since November 2018 – 14 months ago.
The average price of a home in the UK in January was £215,897, a 0.5% jump compared to December.
"The underlying pace of housing market activity has remained broadly stable, with the number of mortgages approved for house purchase continuing within the fairly narrow range prevailing over the past two years," said Robert Gardner, chief economist at Nationwide.
"Healthy labour market conditions and low borrowing costs appear to be offsetting the drag from the uncertain economic outlook.
"Looking ahead, economic developments will remain the key driver of housing market trends and house prices. Much will continue to depend on how quickly uncertainty about the UK's future trading relationships lifts, as well as the outlook for global growth.
"Overall, we expect the economy to continue to expand at a modest pace in 2020, with house prices remaining broadly flat over the next 12 months."
Other recent reports have been pointing to a resurgent housing market after last month's general election and the greater political and economic certainty that followed. Last week, a report from the online estate agent Rightmove revealed that average prices for new properties on the market jumped by 2.3% between December and January, the fastest rate on record for that time of year.
Samuel Tombs, chief UK economist at Pantheon Macroeconomics, said: "The run of upbeat housing market data continues. Three-month-on-three-month growth in Nationwide's house price index picked up to 0.8% in January – its highest rate since March 2018 – from 0.5% in December.
"Nationwide's data are based on the lenders' mortgage offers and so likely do not fully reflect the boost to price from the general election result, given that it usually takes around three weeks to secure a mortgage.
"Indicators of demand at the very start of the home-buying process are red hot. The new buyer enquiries balance of the RICS Residential Market Survey leaped in December to its highest level since January 2016.
"In addition, enquiries to estate agents in the month after the election were up 15% year-over-year in January, according to Rightmove, while asking prices boosted the biggest month-to-month January gain since records began in the early 2000s.
"We think the pick-up in demand can be sustained this year by the continuation of low mortgage rates and solid wage growth, driving prices up by about 4%."