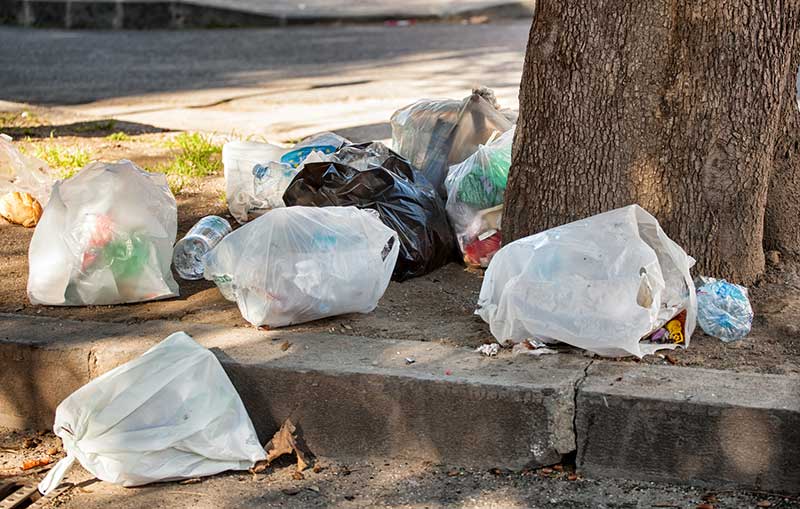 Councils to Implement £150 on the Spot Litter Fines
People caught littering can expect an increased fine of up to £150, which is almost double the previous limit of £80, as cash-strapped councils bring in harsher penalties.
The new scheme is similar to the fine systems in countries such as Singapore where high penalties have all but eradicated littering. The move has been warmly welcomed by local councils who are paying out nearly £700m a year in street cleaning at a time when budgets are tighter than ever.
Environment minister Therese Coffey said: "These new fines will tackle anti-social behaviour by hitting litter louts in the pocket, whether it's litter that is thrown from a vehicle or dropped in the street.
"Littering is a scourge on our environment and we waste taxpayers' money cleaning it up - funds which could be better spent in the community.
"We want to be the first generation to leave our environment in a better state than we found it, and I encourage everyone to take responsibility for their litter and recycle more."
As well as simply increasing the amount that people can be fined the new reforms will also extend to littering motorists. Under new rules the driver of a car will be liable for a fine of up to £150 even if it is a passenger who does the littering
AA president Edmund Kind spoke in favour of the new plans, explaining that AA employees were regularly shocked at the quantity of rubbish discarded on the roadside. He said: "There is no excuse for car litter louts. Tossing rubbish from vehicles spoils the environment, costs millions and puts road workers' lives at risk when they have to clear up.
"The majority of our members support higher fines for littering and we welcome these steps to tackle this unnecessary problem."
The new scheme has come as part of a wave of new environmental policies introduced under Michael Gove.  As well as the higher littering penalties, recent moves from the minister include a ban on microbeads which came into play earlier this year as well as a more recent proposed deposit scheme for a single-use drinks containers.
There has been some concern however that cash-strapped councils could abuse these powers and local authorities have been urged to consider the economic situation of a certain area before setting the prices of such fines.