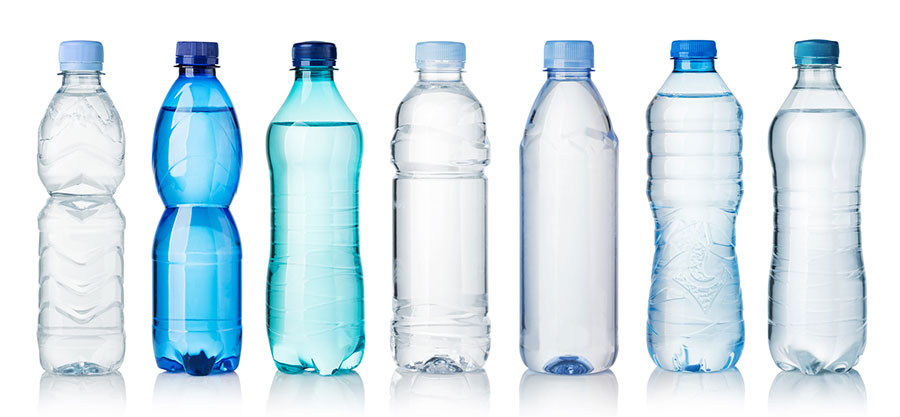 Deposit Scheme for Drink Bottles and Cans Proposed
If the move goes ahead, people in England will pay a small deposit when they purchase bottles or cans and will get their money back when they return the container.
The aim of the new plan is to encourage the use of re-usable bottles and to give people more of an incentive to recycle. Materials covered by the deposit scheme include single-use glass and plastic bottles as well as aluminium and steel cans.
The deposit could be as high as 22p and has been suggested by the Department of Environment after the success of similar initiatives in countries like Germany where a deposit scheme has helped the recycling rate to rise to 97%. One proposed method by which customers would get their money back is through the use of 'reverse vending machines' where people put in the appropriate bottles and receive their deposit. Environment Secretary Michael Gove who announced the plan said: "We can be in no doubt that plastic is wreaking havoc on our marine environment – killing dolphins, choking turtles and degrading our most precious habitats.
"It is absolutely vital we act now to tackle this threat and curb the millions of plastic bottles a day that go unrecycled."
"We have already banned harmful microbeads and cut plastic bag use, and now we want to take action on plastic bottles to help clean up our oceans."
The move follows on from previous environmental policies brought in by the government including the 5p plastic bag tax, which resulted in around 9 billion fewer plastic bags being used since its inception.
The move has been welcomed by many as a step in the right direction, including author and previous president of the Campaign to Protect Rural England Bill Bryson who commented: "I never thought I would see this in my lifetime. Future generations will look back on this decision as a piece of supremely enlightened policymaking, and one that raises the prospect of the world's most beautiful country becoming free from drinks container litter at last.
"My most profound gratitude goes to the tireless campaigners and heroic litter pickers of CPRE who, for the past decade, have kept the issue alive in the minds of our politicians, press and public."
There were concerns however that the scheme would no go far enough with Elena Polisano, oceans campaigner at Greenpeace UK, saying, "Michael Gove has a golden opportunity to introduce an effective deposit return system to help reduce the amount of plastic ending up in our environment. But for (the scheme) to work well, it can't be a token effort. It must include all plastic bottles, glass bottles and drinks cans, and be rolled out in shops all across the UK."
There were further issues raised regarding the price tag, with the British Plastics Federation calculating that the scheme could cost up to £1bn to set up and around £1bn a year to run. The British Retail Consortium (BRC) agreed with the new plan in principle but stressed the need for costs of the new initiative to be relative to the size of the retailer.