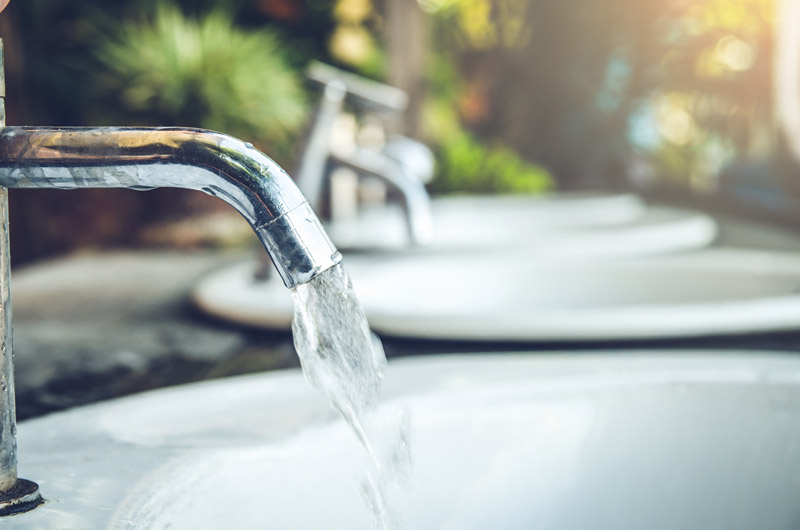 3 Million Households Struggling to Afford Water Bills
Three million households in England and Wales are struggling to afford their water bills, with some sacrificing other essentials like food and heating to keep on top of payments.
Around 700,000 vulnerable consumers receive reductions on their water bills through schemes run by utility companies and subsidised by other consumers. The number of households receiving these discounts is up 28% this year, but the Consumer Council for Water (CCWater) says the support isn't going far enough.
Andy White, senior policy manager at CCWater, said: "Many customers still suffer in silence and sacrifice other essentials like food and heating in order to pay their water bill. No one should ever have to make that choice."
The consumer watchdog found that one in eight households said their water bills were unaffordable. It estimated that schemes are helping fewer than half of those who need them.
The help available varies widely, depending on where consumers live. Average bill reductions for consumers ranged from just £19 under Portsmouth Water to £271 with Welsh Water. This is mostly because these discounts for financially vulnerable consumers are funded by contributions from other consumer's bills and consumers differ in how much more they are willing to pay in bills.
CCWater has called on water companies to funnel some of their profits into these social tariffs. But currently just three firms—Welsh Water, Yorkshire Water and United Utilities—do so.
"Companies have the power to help many more struggling households by matching the generosity already being shown by other customers who are subsidising social tariffs," CCWater's White said.
Meanwhile, many consumers were unaware of financial support schemes and may not be taking advantage of those they are eligible for. Just 5% of those surveyed by CCWater were aware of social tariffs for water.
12% knew about WaterSure, a scheme that gives discounts on water to those on benefits who use a large amount of water, either because of medical reasons or because the household has a large number of school-aged children.
Additionally, the portion of homes signed up for priority services for water remains "very low" and well below the 7% Ofwat has targeted by 2025.
While water bills are rising—up 2% in 2019—and social schemes are failing to plug the holes, water companies are making large profits. GMB union recently revealed that the bosses of the UK's nine privatised water firms made a cumulative £70 million salary, bonuses, pensions and other benefits between 2013 and 2018.
Labour has called for renationalising the water supply, citing unaffordable bills, high supplier profits, and lack of investment in a water system riddled with leaks.
But Water UK said ensuring that bills are affordable, especially for vulnerable consumers, is a priority for the industry.
"Bills have remained pretty much the same since 1994 in real terms, and by 2025 there will have been a decade of real terms reductions in bills, which currently average around £1 a day," a spokesperson for the trade body said.
Firms are aiming to double the number of people on social tariffs to 1.4 million by 2025, the spokesperson said. They are also planning to reduce costs for everyone whose water and sewage costs are more than 5% of their disposable income by 2030 and develop a strategy to end water poverty.