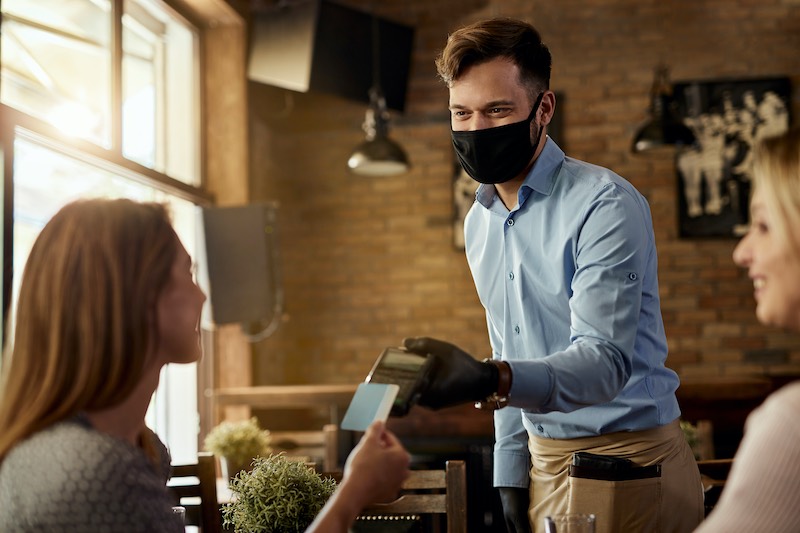 Contactless Debit Payments Reached All-Time High in August
Pandemic squeamishness about PIN pads and a raised contactless limit took no-touch transactions to their highest level ever in August.
Contactless payments accounted for 62% of debit card and 45% of credit card transactions in August, as consumers took advantage of the new £45 limit for the payments. The limit was raised from £30 at the beginning of April following consultation with retailers and payment providers but some retailers took a while to roll it out.
Data from City trade association UK Finance reveals that the total number of contactless debit and credit card transactions rose 7% in the month to August.
The number of card transactions was down 1.3% from July and 27.7% from last August to 1.2 billion, despite bolstering from the Eat Out to Help Out scheme and the easing of lockdown measures. However, an increased portion of contactless payments took overall contactless spending to its highest level yet: £8.2 billion. That's up 3.1% from July and 19.3% from last August.
Eric Leenders, managing director of personal finance at UK Finance, said: "As lockdown restrictions continued to be eased in August, we saw record numbers of customers choosing to make contactless payments using debit cards. Contactless card transactions using either debit or credit cards also increased compared to July, suggesting that consumers are taking advantage of the £45 contactless spending limit."
Meanwhile, the avoidance of cash has continued to boost debit card spending, which amounted to £58.4 billion in August—1.2% below the record spend seen in July but 12.5% higher than the August before.
Britons are also continuing to pay off their credit card debts, despite economic woes. The annual growth of outstanding credit card balances fell 12.6% over the 12 months to August, as repayments have outstripped new borrowing.
This is despite a substantial minority of Britons facing a mounting debt burden. Charity Step Change has estimated that 7.1 million Britons have turned to emergency borrowing, including on credit cards, or fallen behind on bills since the coronavirus crisis began in March, with an average debt burden of nearly £3,000.