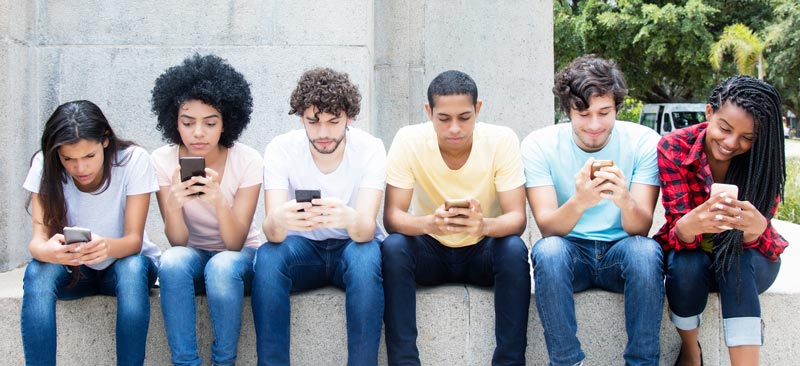 Citizens Advice Warns About Mobile Phone Companies Overcharging
A new report from Citizens Advice has shown that many mobile phone customers are being overcharged by as much as £38 a month.
When buying a mobile phone, customers usually sign a contract with a network provider that includes a monthly payment on the handset, and a monthly payment for the network usage, both combined into one headline cost. The overcharging occurs when customers choose to stay on the same contract after the original term has ended and unknowingly continue to make payments for the handset, rather than just the network usage. The report has shown that "four million phone customers are being charged for phones they already own", with those over the age of 65 being the most vulnerable.
By not informing their customers that the phone has been paid off, providers are able to overcharge by up to £38 or £46 a month for the iPhones, which results in "almost £500 million extra being spent on contracts". Out of the four major providers, Three, EE, and Vodafone were found to have consistently overcharged their customers. Further to this, the bundled phone contacts are considered by consumers to be the cheaper option, as opposed to buying the phone outright and paying separately for calls and data. Citizens Advice has found "that in over 700 different bundled contracts, consumers pay more in almost three out of four cases".
Despite Ofcom's past suggestion that providers "should send a single notification to customers before their contracts end", the overcharging has continued.
Gillian Guy, CEO of Citizens Advice, has labelled overcharging, "unacceptable" and calls for more direct changes to how consumers are treated by network providers. Citizens Advice said that the single notification system "does not go far enough and that phone companies should separate the cost of mobile service and the phone". Additionally, Citizens Advice wants to see bundled contracts made more transparent for the consumer so that side-by-side price comparisons with Sim-free phones are made possible.
Response from Network Providers
In response to the report, EE has said, "We agree that customers shouldn't overpay, but we believe that this is best achieved through clear communications with consumers about their options".
According to the BBC, EE sends its customers notifications near the end of their contracts. Similarly, Vodafone has said that they too "contact all of our customers when they are approaching the end of their minimum term to let them know their options." However, Vodafone incentivizes remaining on the same contract by rewarding its customers with extra data if they do so. Three has also said, "We make the length of any contract very clear to new customers and make this information available through our customer service channels", but do not send out a message at near the end of the contract.
Ofcom has expressed agreement that providers must stop overcharging their customers and is planning to publish their "plans to end the practice" in March 2019.