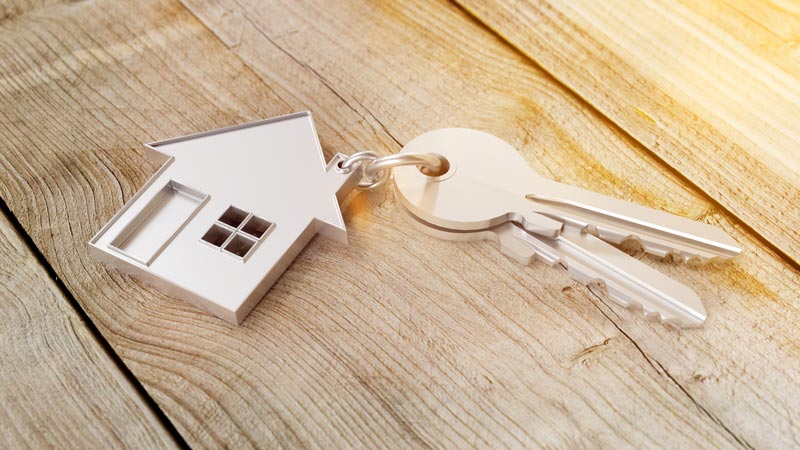 Mortgage Rates for High LTV Borrowers Hit Record Low
Prospects for potential mortgage-holders are looking up as the average rate for 95% loan-to-value (LTV) mortgages has hit an all-time low of 3.73%. 
This new average rate applies to both two-year and five-year fixed rate mortgages.  The average this time last year for two-year mortgages was 4.16%, and 4.08% for five-year fixes, down from 4.50% the year before – both significant changes.  Rates across the market have dropped, regardless of the length of contract, or loan-to-value percentage.  Part of the surprise over the falling rate comes from the Bank of England's interest rate rise earlier in the summer, which climbed from 0.5% to 0.75%.
A partial reason for the helpfully low rates is the increasingly competitive state of the market.  The number of lenders in the fixed-rate mortgage sector has grown six-fold, from 10 in 2016 to 58 separate firms today.  Likewise, the number of individual high (95%) LTV deals has also jumped significantly, from 225 this time two years ago, to 345 today.
Mortgages at lower LTV, up to and including standard rates at 90%, have had a plethora of options for years, but a higher LTV percentage makes it far easier for first-time buyers, who may not have enough capital in lump sum form to put up as a deposit. Mortgage providers are increasingly looking to cater for young professionals starting out on the property ladder.  From the perspective of mortgage providers, first-time buyers are also new customers, who can be enticed onto more lucrative deals in the future.
Charlotte Nelson, financial expert at Moneyfacts.co.uk, explained that this situation is extremely good for consumers entering the housing market: "For first-time buyers who often feel they get the short end of the stick, this is fantastic news.  Many would have expected 95% LTV rates to rise, but instead, in just one month the average two-year fixed rate has actually fallen from 3.95% to stand at 3.73% today, a whopping 0.22% lower."
She advised caution on estimating even lower rates in the future – and that consumers looking to get onto the property ladder look at taking advantage of these rates: "With mortgage rates falling, borrowers looking for a 95% LTV mortgage have a great opportunity to get a lower cost deal than ever before.  Moreover, they may need to shop around quickly, as with economic uncertainties ahead, only time will tell if these low rates are here to stay."
One potential pitfall of the new rates, however, is that payback is still at a much higher rate than lower percentage LTVs – so the customer may well find themselves financially worse off, despite the smaller initial outlay.