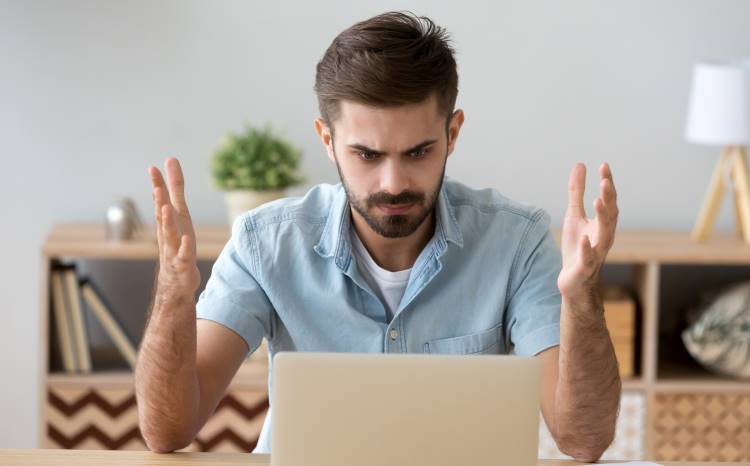 COVID19: How the Coronavirus is Affecting Brits Broadband Habits
70% of Brits say they are more dependent on a good internet connection now than ever before due to the outbreak of Covid-19, according to 2,000 respondents we surveyed.
Our research found that since the UK government imposed restrictions on movement and ordered the public to work at home wherever possible to tackle the outbreak of coronavirus, almost three in five (59%) Brits have increased their internet usage.
On Sunday 22nd March, the Prime Minister Boris Johnson ordered all Brits to stay at home and avoid non-essential travel in a bid to slow the rapidly spreading pandemic. With these strict guidelines now in place, a huge proportion of the country has been working from home this week, putting extra strain on the UK's broadband network.
We found that 41% of people in the UK are now using the internet for different means because of Covid-19, while almost a third (31%) are finding it more difficult than before to do things such as online shopping and video conferencing.
61% said they are using the internet to keep up to date with the constantly changing national and international situation via news channels and social media, while 55% said they now rely on a good broadband connection to keep themselves entertained. 51% also said they now rely on the internet to keep in touch with their family, friends and loved ones.
21% of respondents also said they are now using the internet to connect with the elderly and those deemed 'at risk'. Meanwhile, almost a tenth (9%) of Brits said they are using this time to plan their summer holidays abroad online, showing that some people are still optimistic that the coronavirus crisis will blow over before then.
The increase in broadband usage and subsequent issues are also causing tensions within households, especially for millennials. The research found that over a third (36%) of millennials have argued with their partner over who is to blame for the slow internet, while 33% have bickered with parents, siblings and children over the same issue.
Jason Smith, Moneyexpert.com CEO, said: "With a significant proportion of the UK now working in a new way from home, many are coming up against new problems with their broadband and internet connection. 45% of Brits are finding it difficult to connect to video meetings when more than one person in the house is using the internet, so consider creating a shared calendar to schedule meetings, and keep one room in the house, free for those important calls.
"With weeks and months of uncertainty ahead, optimising our home spaces to be entirely fit for our changed needs will help us reduce stress and keep our sanity. A suitable broadband connection with a minimum guaranteed speed is a key part of that."
Problems with home broadband connections are nothing new, as 71% of Brits have considered switching broadband provider before, with 86% citing cost as a major factor.
If you have any issues with your internet connection, from slow speeds and unreliable connectivity to high costs, you should take the time out to compare broadband deals with Money Expert and switch to a better provider today.