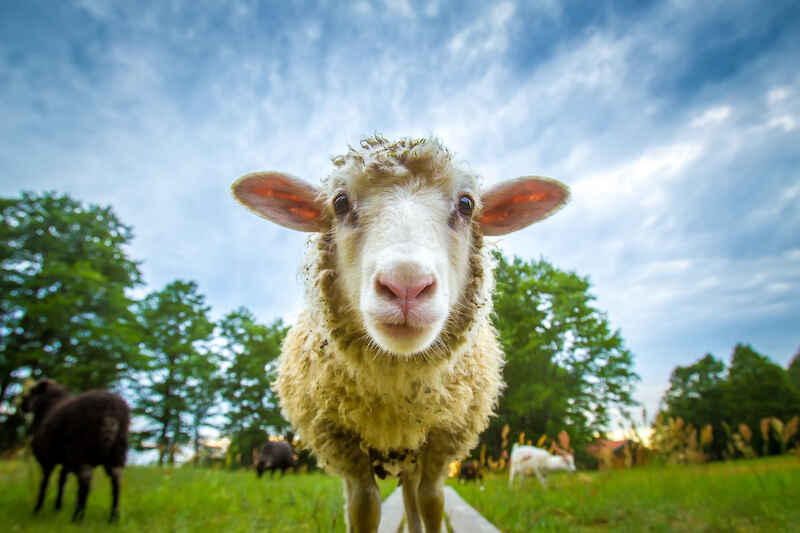 Aviva Reveals Strangest Business Insurance Claims in Its History
A showroom window broken by a sheep and a hotel keeper whose eye was hit with the cork from a champagne bottle were among the most bizarre—but perfectly valid—claims made on business insurance policies from Aviva.
To mark its 325th anniversary, the London-based insurance giant has revealed the strangest claims it's received from companies covered by its business insurance policies across the decades.
The unfortunate shopkeeper whose showroom window was shattered by a jumping sheep made his successful claim for compensation in 1960. The following year, Aviva compensated a dentist who was kicked out of a window by a patient coming round from an anaesthetic.
And the London hotelier who sustained the eye injury from the cork in 1878 ultimately received £25 and 10 shillings—the equivalent of £20,120 today.
In another peculiar case, a young apprentice, carrying a sheet of corrugated iron during high winds, was lifted by a particularly strong gust, swept across a yard, and dropped into a liquid manure storage tank. He was able to claim for his ruined clothes.
Aviva has also paid out on claims related to some of the country's most infamous crimes. When £2.6 million was stolen from a Royal Mail train in 1963—a heist known as the Great Train Robbery—some of the banknotes had been insured by Aviva. The insurer ultimately paid out £1,091,340 and ten shillings or £59 million in today's money.
Other crimes were more minor. In 1975, a whisky firm filed a claim for missing alcohol, only to discover the liquor was being siphoned off by an electrician working there.
In another boozy case, a 1906 fire in the warehouse of Dundee whisky merchant James Watson & Co left rivers of burning whisky flowing through the city. Aviva later paid out £1,000 for the damage.
Nick Major, managing director of commercial lines at Aviva, said: "Aviva has played an important role helping businesses protect what's important to them, enabling them to continue to trade through good times and bad, something we have continued to focus on through the Covid-19 pandemic."
"As our records show, we've seen the strangest and most unusual claims, which goes to show that planning for the unexpected is good business practice."
In October, Aviva revealed other strange claims it's received through the centuries, including from a man who accidentally cooked his wife's jewellery and a vicar injured during a rollicking game of leapfrog.
Sources
https://www.aviva.com/newsroom/news-releases/2022/01/peculiar-claims-famous-firsts-and-celebrated-customers/