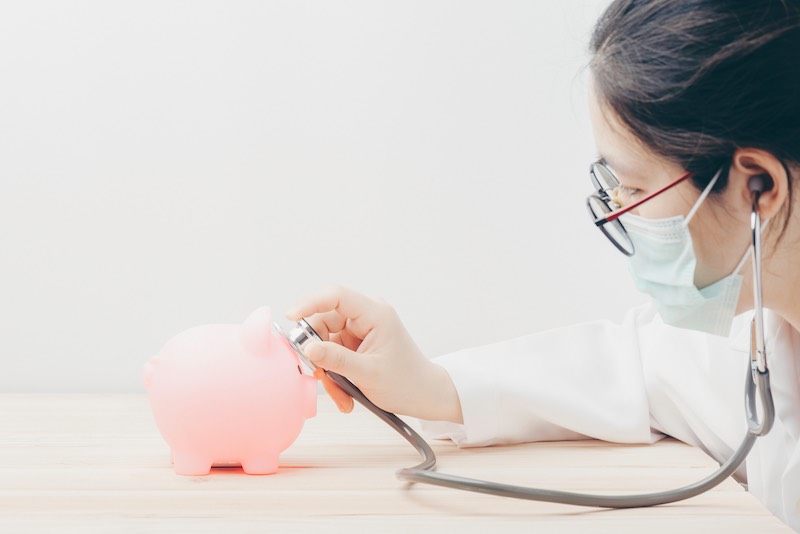 Average Rates on Short-Term Savings Accounts Fall Below 1%
Savers locking away money for a year now receive less than 1% interest on their deposits on average, as banks yank the best deals and savings rates plummet.
One-year fixed-rate bonds now pay an average of 0.99% interest, while one-year tax-free ISAs pay 0.91%—both a three-year low.
Savvier savers will sniff out better-paying accounts, but will also find disappointment. Zenith Bank recently trimmed the rate on its best-buy one-year fixed bond from 1.53% to 1.5%.
Ford Money, Investec, Marcus, RCI Bank and Smartsave all joined Zenith in trimming interest rates on savings bonds last week, dragging the average interest paid on one-year fixes below 1% for the first time since June 2017. Average one-year fixed rates were 1.15% in March—before the coronavirus crisis slashed the Bank of England base rate and threw the economy into turmoil.
However, rates had already slumped before COVID-19 sowed chaos. Last May, those who could stash £10,000 into a savings account could earn a top interest rate of 2.2%—and £70 more in interest than they could today with the top rate of 1.5%.
Tax-free savers have been hit even harder, with the average rate paid on one-year ISAs plummeting 0.23 percentage points since March, even though March and April are usually when banks squabble for ISA savers' cash.
Banks are seeing less borrowing activity, beyond the emergency loans needed to prop up small businesses. And the small banks which usually provide the best fixed-rate savings deals aren't involved in issuing the government-backed emergency loans and therefore don't need to provide savers much incentive to lock away their cash.
Instead, banks are pulling savings offers as the market reels. 220 deals have vanished since the beginning of March, Moneyfacts reported, with more disappearing every month than at any time since 2007.
Last week Aldermore and Ford Money both yanked their entire range fixed-rate savings deals from the market.
Aldermore said this was a temporary measure and it would "assess the market position" as the coronavirus crisis continues to unfold. It also said that its easy-access savings accounts, which give savers instant access to their funds, were proving more popular right now—a sign of the uncertainty which is hitting many household budgets.