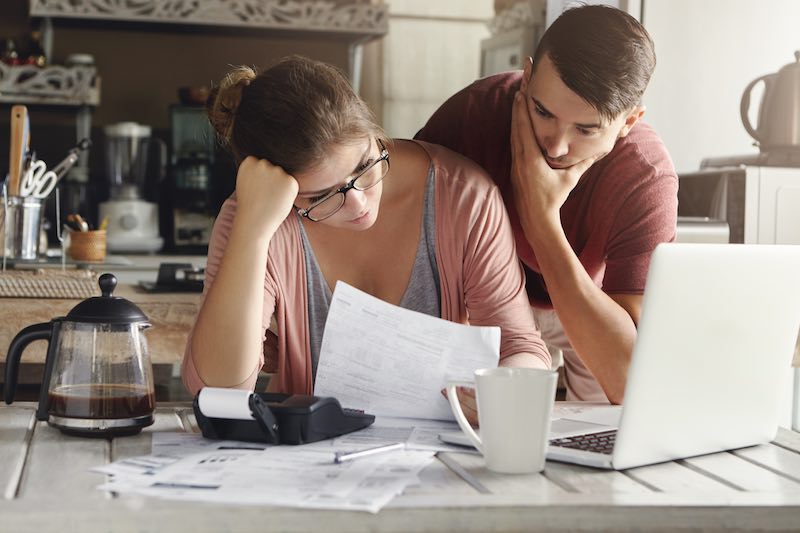 Households Remain Gloomy about Finances
British consumers remain pessimistic about their household finances, as the coronavirus crisis hits close to home, claiming jobs, wages and a sense of security.
IHS Markit's UK household finance index, which measures households' overall perception of their financial wellbeing, rebounded slightly from its eight-and-a-half-year low in April, to hit 37.8 in May. However, that figure remains among the worst recorded since the monthly barometer was launched in 2009 amid the Great Recession.
And families also don't anticipate their financial woes will be over soon. The Future Household Finance Index—measuring households' financial outlook—ticked up slightly but also remained deeply pessimistic.
Households have good reason to be gloomy. IHS Markit found that workplace activity declined sharply in May, matching April's tumble. Although those employed in media, culture or entertainment sectors have suffered the steepest falls in work activity, employees across all sectors have a negative view of their job security, even with the government's furlough scheme.
Figures released yesterday by the Office for National Statistics confirmed these fears. The number of people claiming unemployment benefits rocketed by 70% in April, to nearly 2.1 million.
For those who retained their jobs, income from employment fell at the fastest rate on record in May, IHS Markit said.
But household balance sheets haven't felt the impact of this deteriorating in earnings—yet. Debt levels have remained stable and unsecured lending such as on credit cards has risen just slightly, partly because households have been trimming their outgoings, both out of necessity and as a consequence of lockdown restrictions. Household spending fell at a survey-record pace in May.
Joe Hayes, economist at IHS Markit, said: "It is unsurprising to see further woe for UK households in May, with our UK Household Finance Index revealing that finances remained under severe pressure. The financial toll of the coronavirus pandemic and the consequent public health measures has been heavy, with recent survey data showing unparalleled declines in workplace activity and incomes from employment.
"It is also disconcerting to see so many survey respondents indicating concern towards job security, which could have a significant impact on consumer spending if the negative economic impact of the pandemic is protracted.
"Nevertheless, there still appears to be little stress on household balance sheets, although this partly reflected a survey-record slump in household spending during May. Debt levels were broadly unchanged and unsecured lending needs such as credit cards barely rose. The concern for the household sector remains the labour market, which will be vital in determining the speed at which consumer spending can return once the economy emerges from the lockdown."