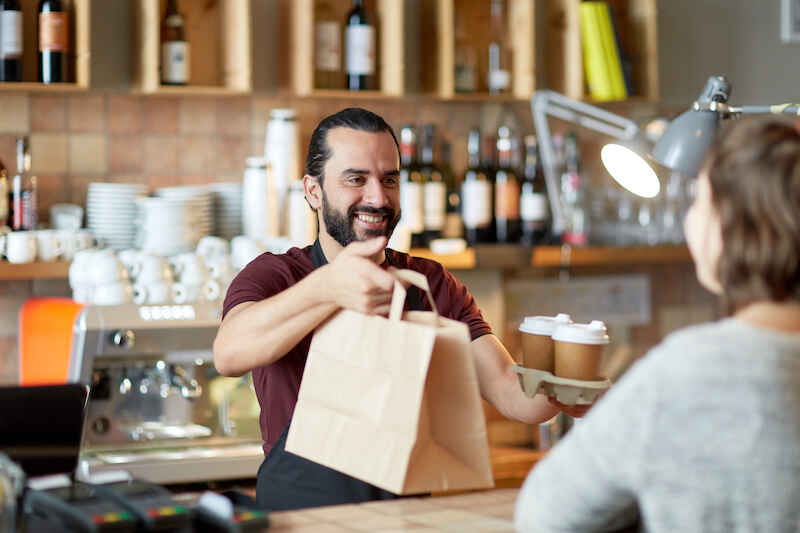 Amex 'Shop Small' Scheme Offers Cashback on Spending at Small Retailers
American Express will offer cardholders up to £25 cashback on spending at participating small businesses until 15 December.
The American Express Shop Small scheme has been run in conjunction with Small Business Saturday since 2013. It's intended to encourage its customers to spend at independent small businesses, including local shops, cafes, and restaurants.
With many independent retailers still suffering from the effects of the pandemic and consumers increasingly interested in shopping locally and sustainably, the offer is more attractive than ever.
To take part, you'll need to save the Shop Small offer to your qualifying American Express credit card. You can do so by logging into your online American Express account or using the app.
You can then search the list of participating small retailers near you, including high-street shops and eateries. You can also take a walk around your neighbourhood to find participating vendors—they usually display a sign in their window. The number of participating retailers has nearly doubled since last year so you're likely to find something that piques your interest.
If you spend £15 or more at one of these participating small businesses between 4 December and 15 December you'll receive £5 credit on your statement. You earn up to £25 cashback in total if you make five qualifying transactions with five different small businesses. This credit will be withdrawn if you later refund your purchases.
Note that the £25 maximum this year is lower than the £50 you could earn through 10 transactions last holiday season.
The Federation of Small Businesses welcomed the scheme. "Our small high street businesses need all the help they can get, so giving shoppers incentives to visit them helps," a spokesperson said.
However, research suggests that lockdown-weary Christmas shoppers may neglect small-town retailers in favour of major urban areas like Oxford Street and shopping centres they avoided last year.
Employment charity Springboard forecasts that footfall in cities and malls will be up to three times more than in small towns in the lead-up to Christmas.
It uncovered a 147% increase in foot traffic in city centres compared to last year, while the number of shoppers in small towns is up just 47%.
A spokesperson for the charity said: "Consumers will seek out the Christmas shopping experience they missed last year in city centres."

While many Amex cardholders will welcome the boost this December, the card provider has become less generous with cashback recently. In August it reduced the amount of cashback holders of the Platinum Everyday and Platinum Cashback premium credit cards can earn by up to £25 per year.