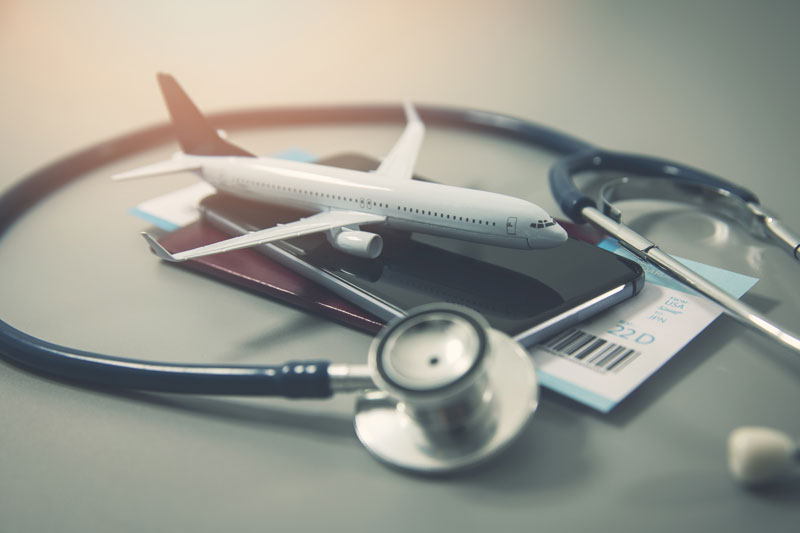 New FCA Rules Could Help Travellers with Pre-Existing Conditions Find Insurance
The Financial Conduct Authority (FCA) is consulting on new rules that could require insurance firms to direct applicants with more serious medical conditions to specialist providers, which can offer them more affordable and comprehensive coverage.
Mainstream insurers frequently hike the premiums paid by travellers with pre-existing conditions, exclude their condition from their policies, or deny them coverage altogether. Sometimes insurers quote these holidaymakers such high premiums they conclude that they're "uninsurable" and give up on finding a policy.
According to the FCA, 14.1 million customers with pre-exiting conditions seek out travel insurance policies each year. Of these, 11% settle for a policy which doesn't cover their condition, and 0.7% are denied cover.
Specialist insurers can fill the gap for these consumers, but many struggle to locate them and thus end up either overpaying for insurance or jetting off without coverage.
Under new rules proposed by the FCA, insurers and brokers will be required to inform consumers when cover is denied or cancelled due to a pre-existing condition, when a pre-existing condition is excluded from their coverage, or when a pre-existing condition has driven up their premium.
Insurers and brokers will then have to 'signpost' these consumers, referring them to a list of specialist firms which can offer them affordable cover.
Specialist firms typically charge seriously ill customers £1,200 less for their policies than mainstream providers, and don't exclude conditions. That means travellers with cancer and other serious illnesses could save as much as £7.5 million a year.
The FCA is working with the Money and Pensions Service to devise a list of these specialist insurers.
Christopher Woolard, executive director of strategy and competition at the FCA, said: "We want to reduce the numbers of consumers, who are currently faced with a choice of not travelling or travelling without insurance, and running the risk of incurring significant costs, including medical bills abroad.
"The changes proposed today will be an important step in helping people to navigate the market more easily and also in reducing the number of customers who are over-paying significantly for travel insurance."
The FCA will consult on these proposed rules until 15 September.