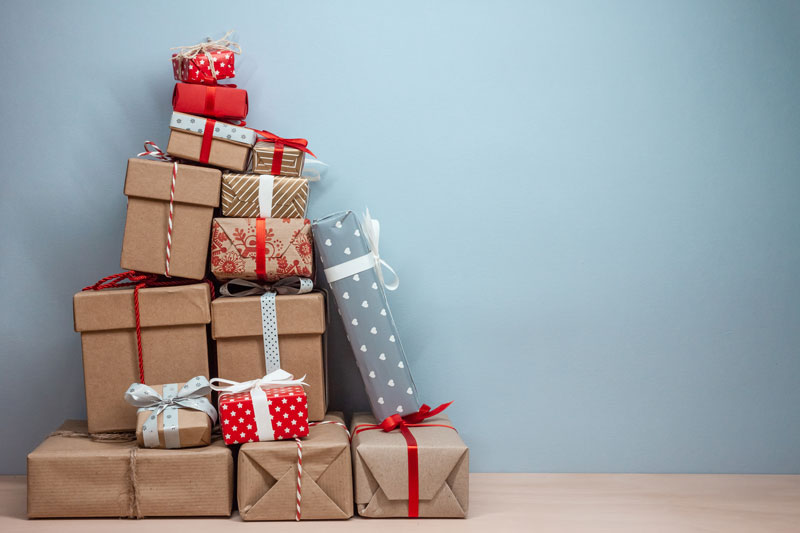 Make a List and Check Your Insurance T&Cs Twice: Some Common Christmas Gift Hiding Spots Won't Be Covered
As you buy Christmas gifts, you might be tempted to hide them from snoopers and box-shakers until December 25, so as to not ruin the surprise or blow your cover as Santa Claus.
But beware of where you hide those pricy electronics and coveted toys. Some common hiding spots won't be covered by your home insurance, insurer Aviva has cautioned, and that could leave you out of pocket, and your Christmas tree bare, if thieves strike this holiday season.
Aviva polled 2,057 Britons in October about their best elfish tactics and found that many are hiding gifts in places that could leave them vulnerable to theft and unprotected by their home insurance policies.
Some people hide gifts in their vehicles but should be aware that car insurance policies typically have lower value limits for stolen items than home insurance policies do.
Another 6% use garden sheds and garages as hiding spots. But while outbuildings are usually covered by your home insurance policy, they're commonly targeted by burglars. Additionally, these sheds must be properly secured, with a lock, for your insurance policy to be valid. Most policies won't pay out for theft unless there's sign of forced entry.
Home contents insurance policies may also have an upper limit on the maximum amount they'll pay out for theft and for individual items. The priciest gifts, including jewellery and watches, may need to be listed separately on policies, as high-value items.
Common hiding spots that are protected by home insurance policies include cupboards and drawers (29% of respondents), spare bedrooms (26%) and under the bed (17%). But the best tactic, Aviva said, is to stash gifts in a variety of places, as one in five (19%) of us are already doing. That way if burglars do break in, they're unlikely to nab all your gifts.
And once you hide those gifts, it's best to keep them tucked away until Christmas morning. While stacking brightly wrapped gifts under the tree may feel festive, it's a magnet for thieves, who may be peering into windows this holiday season.
Gift-givers should also be wary of putting the boxes of big-ticket items into the recycling before it is due to be collected. Large boxes on the kerb could alert thieves of your recent online spending spree and put your home on their hit list.
Susan Sansom, head of operations at Aviva UKGI claims, said: "As our research reveals, there are a number of common places where people hide gifts—which could prove tempting to burglars.
"The best precaution is to ensure your home is secure all year round, with locked doors and windows, and ideally a home security system, to help deter any potential break-ins."