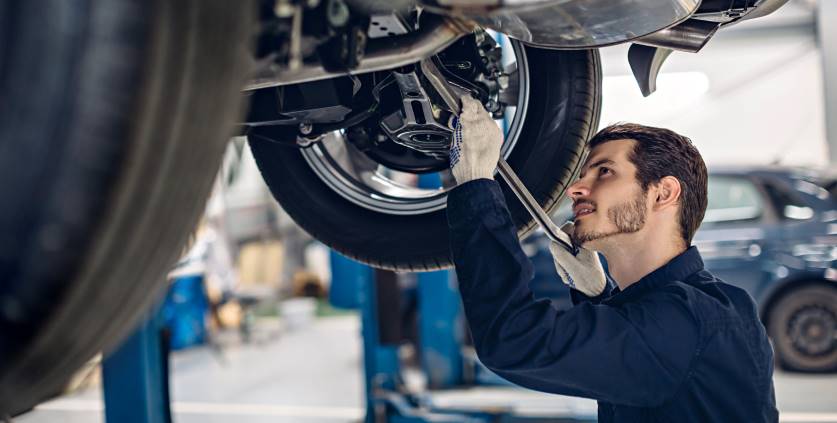 Costly Repairs Putting Drivers Off Car Servicing
Almost a quarter of UK drivers are too worried about expensive repairs to get their car serviced, according to the RAC.
Recent research from the car insurance provider has revealed that almost half of British drivers (47%) worry about unexpected car repairs. Furthermore, around 3.8 million motorists in the UK, or 24%, worry so much about high bills for unexpected vehicle repairs that they put off taking their car for servicing or for an MOT test.
"Clearly, taking a car in for a service or MOT can be a nerve-wracking experience with many drivers concerned about what might be uncovered, and the unpleasant financial consequences that can result," said Lauren French, product manager at RAC MOT Assist.
"But it's even more alarming that this experience is enough to put some people off getting their car serviced in the future. Just how many people are driving vehicles on the UK's roads that they know have problems?"
When looking at the amount of money drivers spend on vehicle repairs, it's easy to see why so many drivers have worries about the costs. RAC's research found that over half of motorists (52%) have paid at least £300 for an MOT when it should never be more than £55. And 5%, or around 1.7m drivers, have paid over £1,000 for their car to pass an MOT.
"The best advice to any driver is to keep on top of servicing and maintenance work – the quicker problems are identified, often the cheaper they are to remedy," said Ms French.
"But at the same time, we know that running a car can feel burdensome, and that some drivers don't feel confident finding an affordable but reliable garage or trusting one with looking after their car.
"This is why we've built a national network of RAC approved independent garages that drivers can depend on for good service and fair prices, with every one of them backed by the RAC's Customer Charter and Code of Conduct."