Get The Best Rates
Transferring Money
Did you know that banks and other money transfer businesses charge you with up to 5% when sending money abroad? At Money Expert we believe this is sneaky and wrong!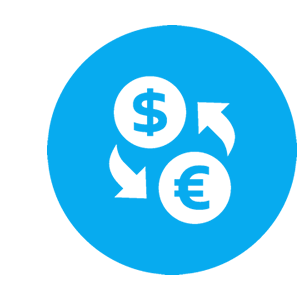 The Best Foreign Money Transfer Service
From TransferWise
Money Expert has teamed up with TransferWise, the cheapest money transfer service in the world to offer you a completely free of charge money transfer between GBP, EUR and PLN, CHF, NOK, SEK, DKK and USD!
What exchange rate is used to exchange money?
TransferWise always uses the mid-market rate to convert your currency. Mid-market rate is the rate that is between the BUY and SELL rates you usually see, it is the rate that is used in the global financial markets. Most banks and brokers hide this from you by marking it up significantly (sometimes its also called the interbank rate or spot rate). Hidden commission on the exchange rate is how our competitors make the most of their money.
Are you really cheaper than high street banks and other currency exchange services?
We believe so. Our competitors are hiding their fees in two places - the currency exchange rates and the transaction fee. Often you are promised no transaction fee, but then the exchange rate they use will be take that into account. In total you lost on average 5% that way. To avoid that always be sure to check both the exchange rate and the transaction fee and ask how much money you will receive in the end. TransferWise always makes the exchange at mid-market rate and charges a simple fee for the service.
Can I use TransferWise for business transfers?
Yes. Business transfers work in the same way as personal transfers. You can set up your Business profile on your account page.
MoneyExpert In Partnership With