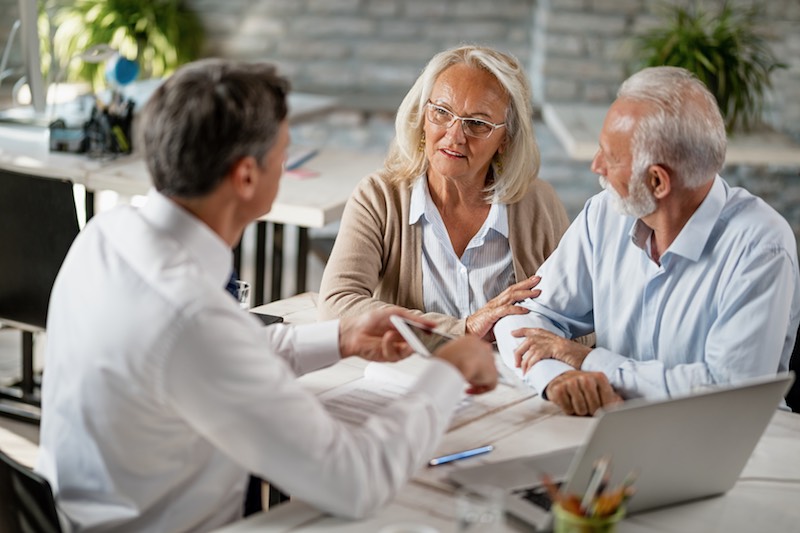 FCA Examining Equity Release and Mortgages for Older Borrowers
The Financial Conduct Authority (FCA) is conducting "exploratory works" into the later life lending market, amid concerns older borrowers are being pushed toward lifetime mortgages and other equity release products which aren't fit for purpose.
The City watchdog has been engaging with providers of these products to "better understand the market" and reduce "potential harms," This is Money reported.
"We are doing this by reviewing data we already hold, but also through discussion with industry groups and firms to gain their insights into how the market currently functions and is likely to evolve over the next two to five years," a spokesperson for the FCA said.
The number of homeowners taking out equity release products has risen considerably in recent years, with £1.8 billion released in the first half of this year alone, according to the Equity Release Council. The market is expected to double over the next decade, as more people retire without adequate savings or a pension.
However, there are questions about whether homeowners are being inappropriately steered toward those deals, when a traditional mortgage would be cheaper and more suitable.
70% of older borrowers who approach their lender or retirement lending advisor are sold lifetime mortgages, although 60% are simply looking for a traditional mortgage.
Just four in 10 older borrowers would choose equity release of their own volition, Lynda Blackwell, ex-mortgage sector manager at the Financial Conduct Authority, revealed, as she condemned the aggressive sales techniques of some retirement lending advisors.
Meanwhile, many retired homeowners—including 11% of over-65s— have interest-only mortgages they have no way of paying off. Most will need to sell their homes when their loans mature.
Because of strict affordability criteria introduced after the financial crisis, homeowners on limited retirement incomes can't qualify for refinancing on these loans.
To defuse the coming crisis, last year the FCA relaxed rules for a new type of mortgage, the retirement interest-only mortgages, which is designed to last until the borrower dies, meaning older homeowners won't be turfed out of their homes.
But uptake of the product has been slow: just 660 retirement interest-only mortgages had been sold as of July.
Slow rates of sales may be down the personal interest of financial advisors, who can earn 10 times more commission by recommending lifetime mortgages over retirement interest-only deals.
Meanwhile, awareness of retirement interest-only mortgages remains low, with just 27% of members of Saga, the retirement specialists, reporting they had heard of them. Comparatively, 94% had heard of equity release, in a poll commissioned by This is Money in November.
An FCA spokesperson said it was too early to determine what the outcome of the exploratory work would be, however "where we see harm we will take action."