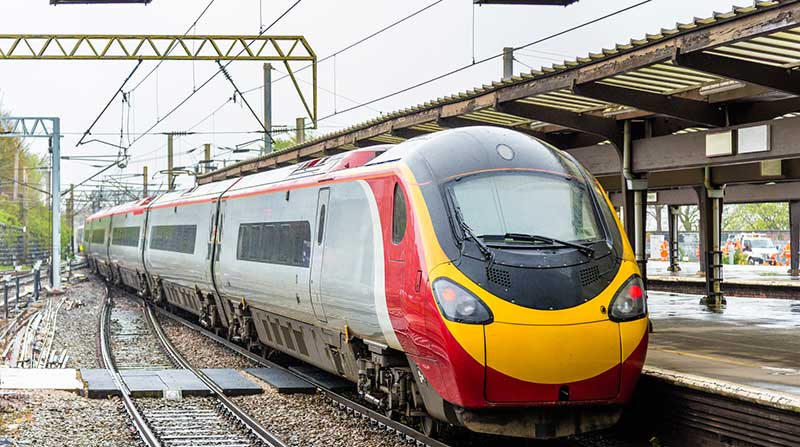 Plans Set Out to Offer Compensation for 15 Minute Train Delays
The Department for Transport has outlined plans to offer compensation to passengers whose trains have been delayed by 15 minutes.
Currently, compensation can only be claimed when a train is delayed by 30 minutes or more, but as of next Spring, this will be reduced to 15 minutes one certain services. The plans were announced as part of the new "Delay Repay 15" scheme, spearheaded by Chris Grayling, the transport secretary.
When the new plan comes into effect, customers will be able to claim 25% of their original fare back if the train is delayed by 15-29 minutes; 50% if the train is delayed by 30-59 minutes and the whole single fare will be reimbursed for delays of 60 to 119 minutes. If a train is delayed by more than two hours, then the entire fare, including any return journeys, can be reclaimed.
Grayling said: "We recognise that, above all else, passengers want a reliable train service, but when things do go wrong it is vital that they are compensated fairly.
"Delay Repay 15 is a major improvement for passengers and we are working with train companies to make it as easy as possible for passengers to claim their rightful compensation."
"Together with the Consumer Rights Act," he added, "this policy shows we are putting passengers first and making sure they receive due compensation for poor service."
The change is likely to benefit huge numbers of customers - according to the rail authority's figures, almost 95,000 trains were delayed by 15-30 minutes over the past year, while just 26,000 were delayed by more than 30 minutes. All in all, 25% of trains on the Govia Thameslink Railway networks (Southern, Thameslink, Gatwick Express and Great Northern) arrived late or were cancelled over the past year.
The Delay Repay 15 scheme will first apply to customers on Southern rail services, and will eventually be rolled out onto the rest of the GTR network, and following that onto all other networks in the country.
The Department for Transport has admitted that it may take until as late as 2025 before it applies to all existing rail franchises, but made it clear that any new franchises will be required to adopt it.
A Rail Delivery Network Spokesperson said that the announcement of the new policy represented an important step towards spreading awareness of the ability for passengers to claim compensation.
They said: "We know that every minute counts for passengers and we understand the argument for wanting to start the compensation clock ticking earlier, especially for commuter services.
"Train companies are paying out more in compensation for delays, and making it easier to apply for. A new nationwide campaign to raise awareness of how to claim money back for delays starts next week."