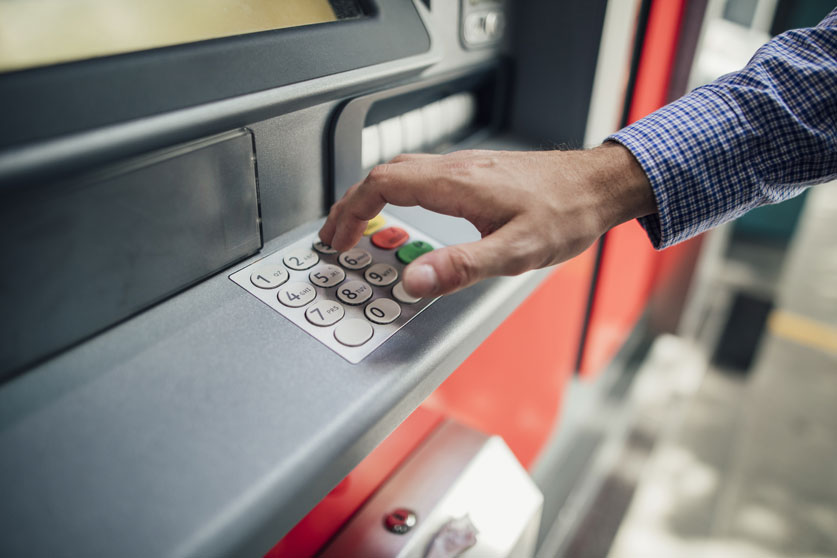 Barclays Customers Will No Longer Be Able to Withdraw Cash from Post Office Branches
From January, Barclays will no longer allow its customers to withdraw cash from Post Office branches, a move which suggests the future of cash in the UK is under threat.
Currently, customers of 28 banks and building societies can withdraw cash from a debit card, deposit cash and cheques, and check their balances at the counters of 11,500 Post Office locations.
As bank branches have closed—with a third shuttered in the last five years—and ATMs been removed, customers are increasingly relying on these Post Office services to conduct daily banking business. Last year the Post Office handled 130 million transactions on behalf of banks. Reportedly, 28% of people have withdrawn cash at Post Office over the last year.
But, beginning 8 January 2020, customers of Barclays will not be able withdraw cash from Post Office counters, although they'll still be able to pay money in. The bank's decision appears to be a response to the rise in the bank-funded fees paid to postmasters for providing these services. However, critics have said the decision will deprive communities of access to cash.
Barclays is one of the original Big Four banks and operates at least 10 million savings and current accounts. Of the more the 3,300 bank branches that have shuttered since 2015, 481 were Barclays locations.
According to Natalie Ceeney, former head of the Financial Ombudsman Service and author of last year's Access to Cash Review, Barclays customers make 1.2 million cash withdrawals from Post Offices every month.
She has called on the bank to reverse the decision for the sake of the estimated 2.2 million people who are entirely reliant on cash on a daily basis.
"The cash system that supports them must be cherished, not undermined," Ceeney said.
Barclays has said it will instead launch a cashback scheme at small businesses in remote areas where there is no bank branch or cashpoint within 1 kilometre. The bank has also committed to freeze for two years the closure of bank branches if they are the last in town or in a remote location.
Barclays also claims that 99% of its customers who use the Post Office do so in an area where a branch or free-to-use cash machine is also available.
However, the MPs; the Payment Systems Regulator, which oversees the cash system; and consumer association Which? have all criticised Barclays' withdrawal of cash services from Post Office counters.
Labour's Rachel Reeves, chair of the Business, Energy and Industrial Strategy (BEIS) Committee, said the decision was "unjustifiable."
Ms Reeves said: "This decision comes at a time when, across the banking sector, High Street branches are closing and free cashpoints are under threat.
"It's essential that the future viability of the Post Office network is secured and unfortunately this decision from Barclays suggests they are forgetting their wider social responsibilities."
The Payment Systems Regulator said also it was concerned about the impact of the decision.
"We will be closely monitoring the steps Barclays plan to take to make sure there are suitable alternatives for its customers to access their cash - especially those who rely on cash or who live in rural areas," the regulator said.