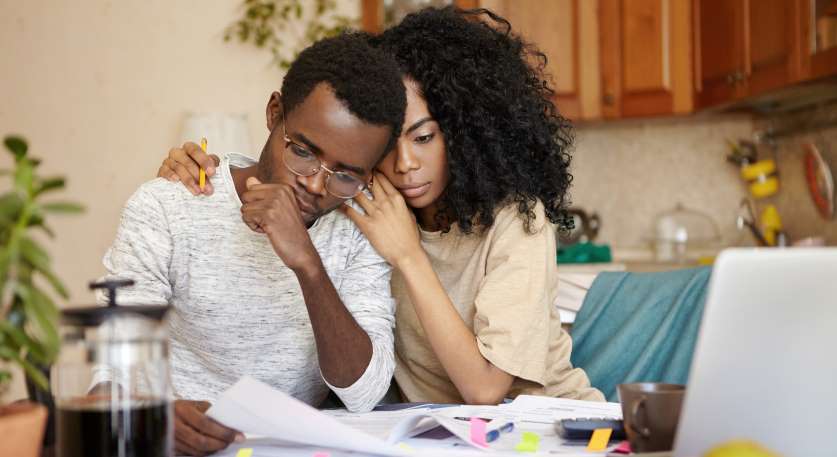 Millions of Brits Struggling to Pay Essential Bills
Over three million people in the UK are struggling to keep up with essential bills such as rent and council tax, according to a recent study.
New research from the University of Birmingham and the University of Lincoln has highlighted the extent to which people are struggling are pay essential bills in the UK. Almost 1.6 million people fell behind with council tax payments, over a million have been behind on water bills, and nearly a million have struggled to keep up with rent.
In total, over 2.2 million have been contacted by bailiffs over the last year. Worryingly, almost a million of those that had been in touch with them claimed that bailiffs had either refused to accept payment offers or threatened to break into properties and take belongings, both of which are illegal.
The report also revealed that poverty is rising among all groups, including those in employment. Over 8 million people living in poverty have at least one family member in work. However, around 60% of the poorest fifth of the population is in serious debt.
Also, the number of individual voluntary arrangements – an alternative to bankruptcy – is increasing in the UK. Last year there were around 70,000 IVAs, up from the 40,000 recorded in 2015.
"Across the country people are struggling to keep up with essential expenses – a sure sign of wide-spread financial distress," said Peter Tutton, head of policy at debt charity StepChange. "At StepChange, we've had our busiest start to the year with more people than ever contacting us for debt advice in the first half of 2019. This is a huge concern and casts serious doubts on many people's ability to deal with any economic shocks the future may hold."
Karen Rowlinson, professor of social policy at the University of Birmingham and co-author of the report, said: "The government is saying that austerity is over but our research shows that millions of people are still struggling to pay essential bills. Much more needs to be done to increase income levels to help people make ends meet."