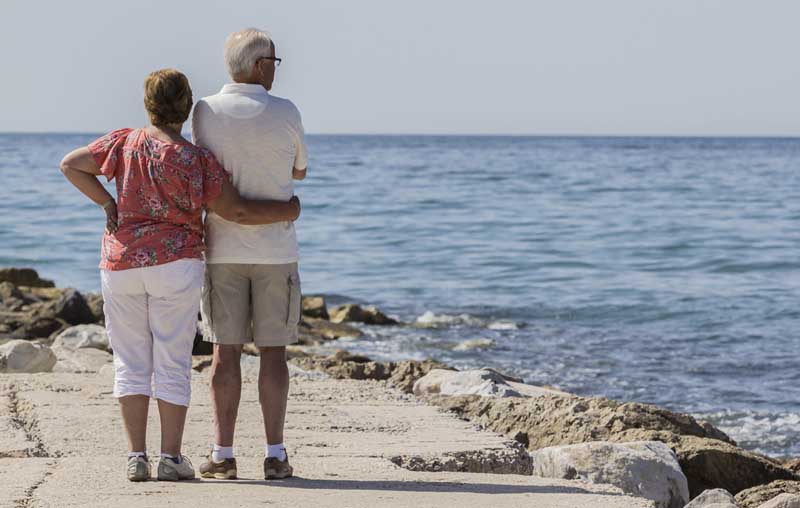 Triple-Lock Means State Pension Gets Boost After Drop in Inflation
With inflation falling and wages rising, retirees on a full flat-rate state pension are set to receive over £200 each year.

After remaining sluggish for almost a decade, wages have begun to rise, with growth rates at 2.6% in July. Meanwhile figures released by the Office for National Statistics show that inflation fell from 2.7% in August to 2.4% in September, due mostly to cheaper food, transport and clothing prices.
Rising gas and electricity prices continue to contribute to the main upward pressure on the price of living, according to the ONS.
The 'triple lock guarantee' is a way of giving pensioners special protection against inflation, as the state pension increases each year by the highest figure out of inflation, 2.5% or average wage earnings.
As wage growth was 2.6% for the relevant time period, the weekly flat-rate state pension will go up from £164.35 to £168.60, which annually amounts to an increase from £8,546.20 to £8,767.20.
Those on the previous, lower, 'basic' state pension will see an annual rise of £163 per year, meaning weekly payments will go from £125.95 to at least £129.10.
Pensioners will start seeing this increase from April next year.
The government has confirmed that the triple-lock protection will continue to remain in place until the end of the current parliament.
Tom McPhail of fund shop Hargreaves Lansdown commented on the political nature of the guarantee : "One of the most brutal lessons of the last election campaign for the Tories was to not take their core constituency for granted: don't upset pensioners.
"It was no surprise then last week to see the Government reiterate its commitment to the triple lock for the remainder of this parliament.
"At some point in the future a government, presumably not this one, is likely to have to grasp the nettle and move away from the triple lock. If this doesn't happen then the state pension will inexorably increase relative to earnings and inflation.
"In the meantime, the state pension provides pensioners with a vital bedrock income to cover much of their essential expenditure in retirement."
In similar news the 'lifetime allowance' has also been increased in line with the Customer Price Index (CPI). This allowance is the total amount you can accumulate in pension benefits without any tax charge over the course of your life, and will increase by £24,720 to a total of £1,054,720 next year.
The head of pensions at Aegon, Kate Smith, said: "The limit won't just affect the wealthiest, people on middle incomes who have been saving into a DB [defined benefit] pension for a long time can also be caught by the tax hike that comes with surpassing the allowance.
"For people approaching this limit, therefore, financial advice is particularly important. However, with speculation about the Chancellor targeting the lifetime allowance in the Budget in just under two weeks, let's hope this increase is not undone."