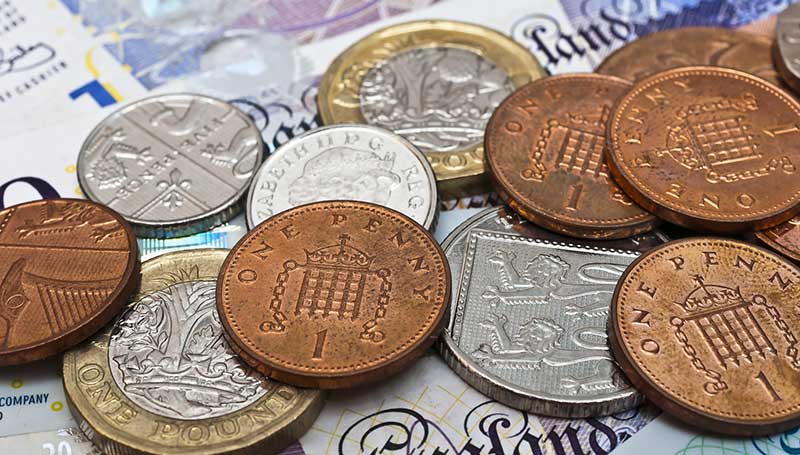 Where to Find Inflation Beating Savings
Nowadays only 1% of savings products pay above inflation. This creates difficulties for families and individuals who want to further increase the value of their savings.
Only four savings accounts are able to beat or match inflation on a £10,000 deposit; and of the four accounts, just two fixed bonds beat September's CPI inflation, which represents less than 1% of the standard savings market. Moreover, these rare bonds do not allow customer access to their funds for 7 years.
Therefore, customers may want to think about placing their savings elsewhere.
Contrary to most economists' predictions, September saw the inflation rate fall from 2.7% to 2.4%, but that still outdoes most savings accounts.
The standard savings market offers only two deals to beat the rising standard of living, however, longer-term savings deals are risky given that savings rates could also increase in the near future.
PCF bank and BLME offers a fixed-rate deposit account that beats inflation, paying 2.75% for funds that will be untouched for 7 years.
PCF require a minimum deposit of £1,000 while BLME, a sharia compliant bank which means you earn 'expected profit rate' rather than an interest rate, requires £10,000 as a minimum deposit.
There are also alternative 5-year deals offered by Charter Savings Bank (£1,000 minimum) and BLME (£10,000), however, these will only match current inflation at 2.7%.
It's also important to note that the best deals have remained mostly unchanged despite a 0.25% increase in base rates. Therefore, proactive savers may want to consider other avenues.
Often, current accounts actually pay out interest at a higher rate than many savings accounts do, although they will typically also have a limit on the amount that you can earn interest on.
Then there are the top savings accounts available to customers who already have a current account with certain banks.
These savings accounts are offered by; HSBC, Nationwide, First Direct, Santander and M&S who give interest rates of up to 5%, however, this rate is only available for a year. Once elapsed, your rate will significantly fall.
Saved be cautious about these deals as they are designed to attract new customers who can't afford to put in a lump sum. For example, Halifax are giving £75 to new customers.
Some current accounts also offer rates better than inflation and comparatively more flexibility compared to savings accounts.
Nationwide will pay 5% on balances between £1 and £2,500 in their high interest current account, though this drops to 1% after a year, so you may consider switching accounts again when that happens. Additionally, customers are required to deposit at least £1,000 a month to benefit from the top rate.
TSB also offers a similar and more flexible deal on their Classic Plus account and pays 5% on balances up to £1,500 for over a year so long as you deposit £500 a month and opt for paperless statements.
The Tesco Bank Current Account pays 3% on balances up to £3,000 until April 2019 but requires regular deposits of £750 a month and at least 3 Direct Debits to be set up to qualify for the rate.
Other viable options include putting savings into several different plans, where stock and shares ISAs are a good option; however, your money is at risk with this kind of account, and funds could be lost.
Lifetime ISAs, for those saving for a house or retirement and under 40 years old, allow people to save up to £4,000 of their annual ISA allowance in cash or stocks and shares, and the government will also boost any savings made by 25% each year.
Skipton Building Society and Nottingham Building Society currently offer the LISA. While interest rates are just 1%, the government bonus will allow you to get a better rate overall.
Another option is peer-to-peer lending, here you can lend money to individual borrowers, businesses or investors. This could be more financially rewarding than conventional saving, however, the practise isn't currently protected by the Financial Services Compensation Scheme.
Additionally, the government's new Help to Save scheme gives 50p for each £1 saved for up to £50 every month for those claiming working tax credit or receiving Universal Credit.