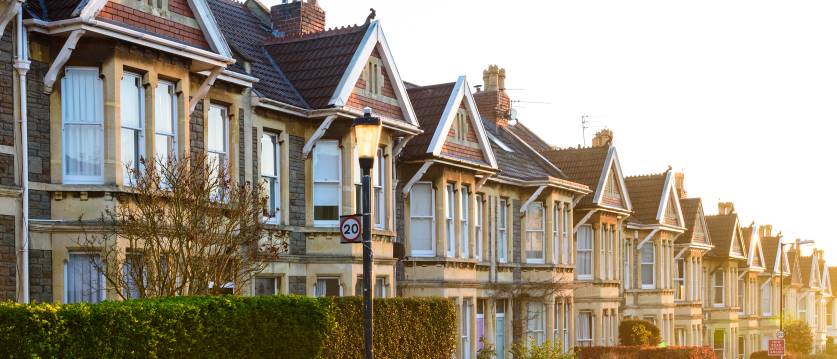 What will happen to house prices in 2020?
After a year in which UK house prices have been subdued due to political and economic uncertainty, 2020 is predicted to be a brighter one for the country's housing market.
After the result of December's General Election, with the Conservatives claiming a big majority, many housing market analysts are expecting a boost to property prices over the coming year thanks to the increased political certainty surrounding Brexit.
2019 was characterised by cautious sellers and buyers, perhaps waiting to see what the outcome of the ongoing Brexit negotiations would be. Evidence for this is shown in the fact that Rightmove reported an 8% drop over the year in the number of properties listed on the housing market. According to Nationwide, one of the UK's largest mortgage lenders, average house prices grew by 1.4% over 2019.
However, a number of estate agents and housing market experts have made more optimistic predictions for 2020, ranging from a 1% rise in house prices up to a 3% increase over the coming year.
"Looking ahead, economic developments will remain the key driver of housing market trends and house prices," said Robert Gardner, chief economist at Nationwide. "Much will continue to depend on how quickly uncertainty about the UK's future trading relationships lifts as well as the outlook for global growth."
London, which has the highest average property prices in the UK at nearly half a million pounds, was more affected than most areas by the political and economic uncertainty of 2019. However, a bounce in the capital's housing market is expected in 2020.
"London is finally showing tentative signs of bottoming out, and we expect a more modest price rise of +1% in all of the southern regions where buyer affordability remains most stretched," said Miles Shipside, director of online property portal Rightmove.
"There is now more political certainty which creates a window of opportunity for the release of some pent-up demand in the spring, and for some limited upward price momentum. London's challenging market is not just around Brexit, however, with punitive taxes and large price rises leading to stretched affordability also being major drags over the last few years.
"First-time buyers are the drivers of the market. More ways of getting more people onto the ladder would help to limit rising rents, increase liquidity and transaction numbers in the housing market, and make the dreams of their own roofs above their heads a reality for many more of the younger generation."
However, with Brexit yet to be fully resolved, some analysts have made cautious warnings about the year ahead.
"It is quite possible that Brexit will cast a shadow over the economy as we move closer to the end of the year and trade arrangements need to be concluded," said Simon Rubinsohn, chief economist at the Royal Institution of Chartered Surveyors (Rics).
Howard Archer, chief economic adviser at the EY Item Club, said: "There will still be appreciable uncertainties, including on the Brexit front – so that the upside for house prices in 2020 is likely to be limited."
Russell Galley, managing director at Halifax, said: "The shortage of homes for sale and low levels of house-building will continue to support high prices, while the challenges faced by prospective buyers in raising the necessary deposits may continue to constrain demand."