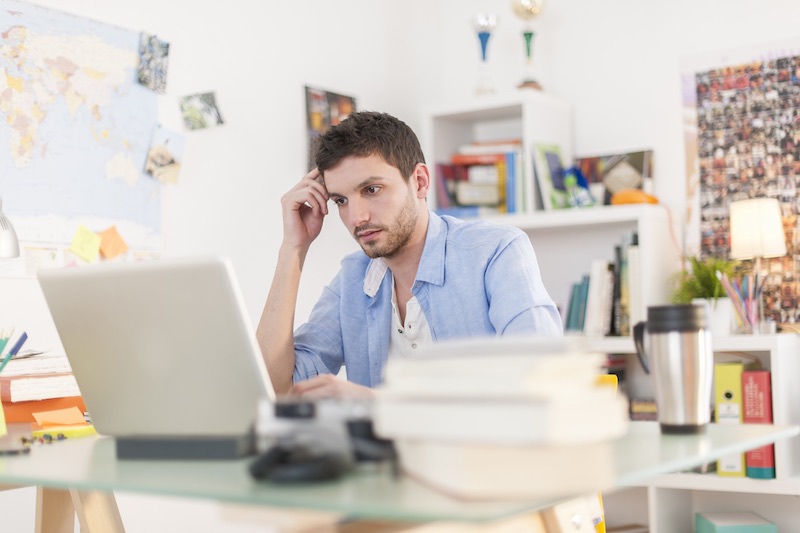 Graduates Could Be Overpaying Student Loans by Thousands, Government Admits
Graduates who have their student loan payments automatically deducted from their pay packets could end up paying thousands more than they owe, the government has admitted.
Restrictions on data sharing between the Student Loans Company (SLC) and HM Revenue and Customs have meant that some graduates' salary reductions continue for the rest of the financial year after their loan balance is cleared.
Between 2009-10 and 2017-18, 510,000 students overpaid through salary deductions after their balance had been cleared.
Overpayments totalled £308 million, averaging £600 per person. However, some students overpaid by far more.
In 2016-17, 40 former students overpaid by more than £10,000.
The Student Loans Company attempts to contact those who overpay, but says that contact details it holds may be out of date and that it relies on graduates to get in contact.
Thousands haven't, however, and £28.5 million of repayments remain unclaimed.
Universities Minister Chris Skidmore has encouraged graduates to switch to direct debits as they near the end of their repayment period to avoid overpayment.
However, currently just a third (34%) of graduates made their final loan payment by direct debit, meaning the majority were at risk of continuing to pay.
But a new overhaul of the student loans repayment system by the Department of Education could deter overpayments.
A new online repayment system, due to launch this year, will replace annual paper statements, giving graduates up-to-date information about their balance and more control over their repayments.
Skidmore said: "With more and more people enjoying the benefits of a university education, it's only right that graduates have easy access to the information they need about repaying their student loan.
"The Government is investing in the student loans system to make it as simple and easy for people to use as possible. I urge all graduates to use this new service and to join the direct debit scheme as they approach the end of their loan to ensure a smooth end and not repay more than they should."
Education Secretary Gavin Williamson said the new system will simplify the payment process and make it easier for graduates to avoid overpaying.
"Student loans can remain part of graduates' lives for many years, so it's only right we do all we can to improve the system for them. These changes will make it easier for students to understand their balance, manage their loan and avoid over-repaying," he said.
"The student loan system helps make sure anyone with the drive and desire to benefit from our world-leading universities can do so, and it's right we invest in that system so it works for students and taxpayers."
University tuition fees in England currently run up to £9,250 a year. Students can also borrow money for living costs.
The average debt held by graduates who finished their courses in 2018 was £36,000.
From April graduates will start paying back their loans once they are earning £26,575 a year.