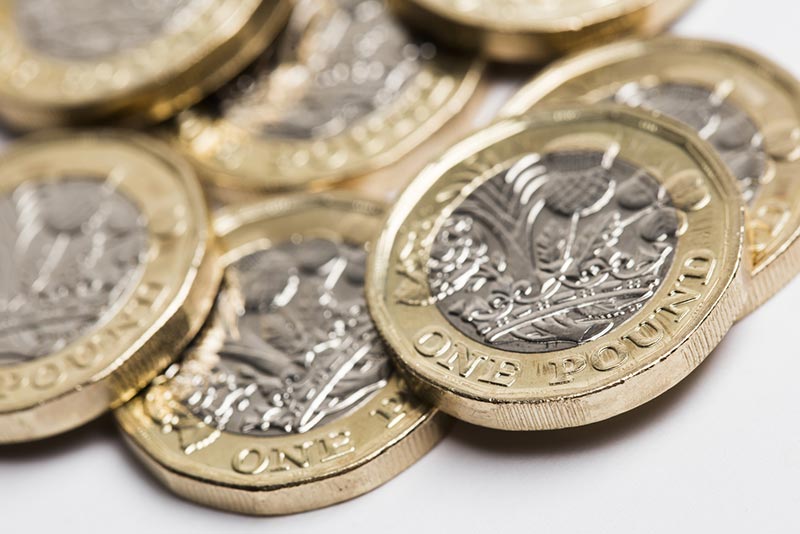 Wage Growth Hits 10 Year High
New figures from the Office for National Statistics show that wages are rising at their fastest rate for almost 10 years.
The last three months to October have seen the biggest rise since November 2008, up 3.3% compared with a year before. Currently, average weekly earnings sit at £495 excluding bonuses. Inflation adjusted wages are now the highest for over seven years.
"Real earnings are now growing faster than at any time since around the end of 2016," said the ONS senior statistician Matt Hughes.
32.48 million people are currently in work, with almost 80,000 more working than a year previously. This is the highest figure on record since 1971.
The UK's rising population have impacted the increase in numbers, alongside more students and older workers joining the labour force.
However, Shadow work and pensions secretary Margaret Greenwood said: "The reality behind these figures is that the number of people in work in poverty is rising faster than employment. Real wages are still lower than they were 10 years ago."
Fears that the labour market is tightening were expressed by the CBI's Matthew Percival and Suren Thiru, of the British Chambers of Commerce. Matthew Percival and Suren Thiru from the CBI and British Chambers of Commerce expressed fears that the labour market is closing in.
Mr Thiru blamed "the second successive rise in unemployment, coupled with a decline in the number of people who are not seeking work" for the labour market's contraction.
"Businesses report that the political and economic turbulence, together with significant difficulties finding the right staff, are diminishing recruitment intentions, which is likely to increasingly weigh on the UK labour market over the near term," he added.
Mr Percival said that "a record employment rate and a rising number of jobs that can't be filled" showed that the labour market is tightening.
He added: "While pay growth is improving at its fastest and most sustained rate in a decade, this is still slower than the UK has achieved in the past."
TUC general secretary Frances O'Grady said that the rise offered 'little consolation', especially given that workers are "in the middle of the longest pay squeeze in 200 years, with real wages expected only to get back to pre-crisis level in 2024. We need a plan that supports jobs and wages."
A chief economic adviser said that there were concerns over a lack of job candidates with suitable skills, noting that the dropping number of workers coming from the EU may have impacted the situation.
However, the analysts Capital Economics said in a note that: "The latest labour market figures suggest that a recovery in real pay growth is taking root. This supports our view that GDP growth will rebound next year if a 'no-deal' Brexit is avoided.
"Admittedly, there have been false dawns in the past few years. But we think that the recent recovery in real earnings growth will probably be sustained."