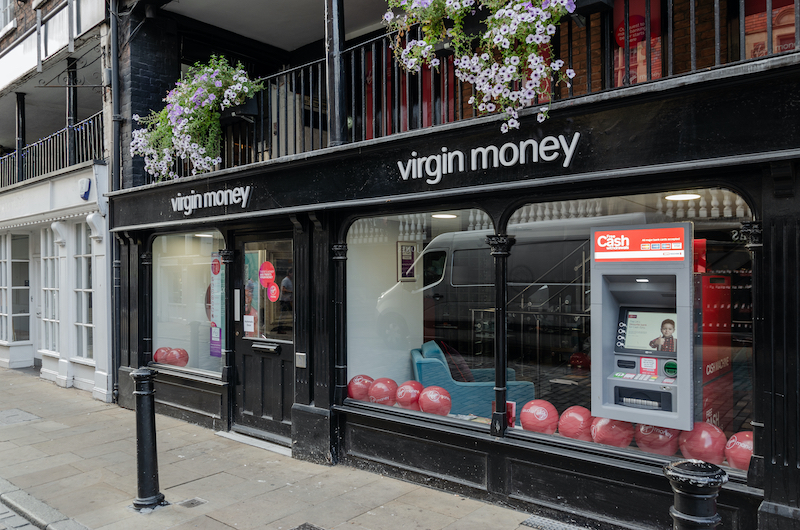 Virgin Money Scraps Online Banking for Credit Card Customers in Favour of App
Virgin Money is axing its online services for credit card customers from 31 January and directing users to its app.
The bank said the changes were in response to reduced customer interest in its online services. "Only a small percentage" of its customers choose to use only the online service to manage their accounts.
Virgin Money says the changes will also enable it to enhance its mobile app, which launched two years ago. Virgin Money says the app is the "quickest and easiest" way for customers to manage their credit cards.
Through the app, credit card users can view their balance and transactions, access their monthly statements, freeze and unfreeze their card, view their PIN, move money and make both regular and on-off payments against their balance. The app is available on a broad range of Android and Apple devices, so most people with a smartphone will be able to download it.
The change applies only to credit card customers. Users of other Virgin Money products, including current accounts and mortgages, will be unaffected, as will customers of its sister banks Yorkshire Bank and Clydesdale Bank.
The bank said in a statement: "Customer interest in our online services has continually reduced, and now only a small percentage of our customer base chooses to use only our online services to manage their accounts, and we are turning off online service in January 2021 to reflect this customer preference so we can focus our development resource on continuing to enhance the app.
However, some customers registered complaints on social media, pointing out that not everyone has a smartphone.

Virgin Money says customers who don't have smartphones or don't wish to download the app still have other options to manage their account. "A virtual assistant, live chat, help portal and forms will all be available online without downloading the app. Customers can also continue to use our dedicated contact centre to manage their account," the bank said in a statement.
This is the second time in a year that Virgin Money has drawn the ire of its customers. In May it suspended the credit cards of 32,000 customers without warning, citing routine affordability checks. However, some customers who found their guards blocked said they hadn't been struggling to make repayments and had been clearing their balance in full every month.