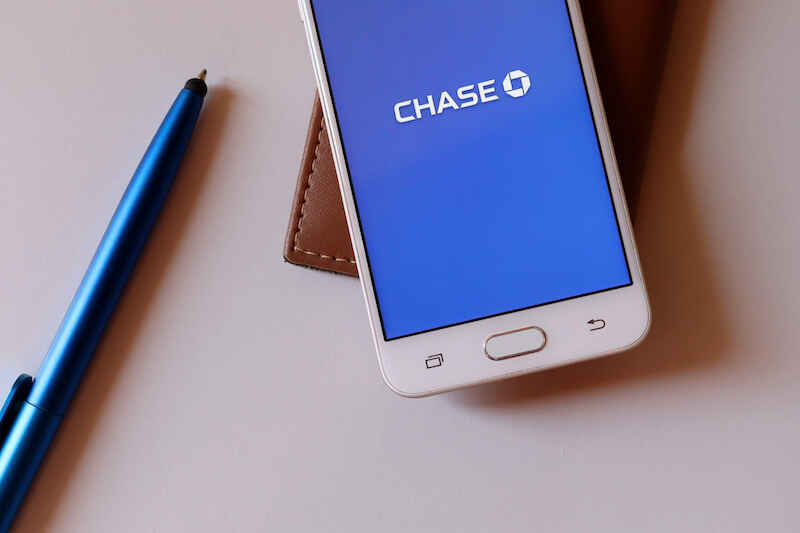 US Bank JP Morgan Launches Chase Accounts in the UK
American investment bank JP Morgan is launching an assault on the UK retail banking market, with a new app-only current account operating under its Chase brand.
Chase is the largest consumer bank in the United States, but this is the first time it's ventured across the pond. And it's coming in with guns blazing, with a current account with generous cashback and savings bonuses designed to lure British customers away from more established rivals.
"The product is very, very competitive," Sanoke Viswanathan, chief executive of the newly-minted bank, told the Evening Standard.
The current account was secretly designed over three years from the bank's Canary Wharf UK headquarters. It draws on extensive feedback from UK consumers, who are looking for "good value combined with an excellent experience, from a trusted bank," Viswanathan said.
Chase intends to eventually launch savings accounts, loans, and investment products in the UK and accumulate "millions of customers over time." But it's starting with a fee-free current account.
The UK Chase account pays 1% cashback on nearly all of your spending on the debit card both in-person and online over the first 12 months. Technically, the cashback offer is limited to groceries, travel, meals, entertainment, fashion, homewares and electronics, but that will cover a significant portion of most people's spending.
The cashback is uncapped so those who use Chase as their main current account will receive hundreds or even thousands of pounds back in their first year.
Spending can also be rounded up to the nearest pound and the difference transferred to a separate savings pot. The round-up feature, originated by digital banks, is now a popular perk of many current accounts. But Chase gives you an extra garnish on all that surreptitious saving by letting you earn 5% AER variable interest on your savings.
The interest is calculated daily and paid monthly. You can access it whenever you want but after a year the balance will be automatically transferred into your Chase current account. This means unfortunately the balance of your round-up pot won't ever grow that large, limiting the amount of interest you earn. But the 5% boost on your savings is welcome.
Other app-based banks like Monzo let customers set up separate savings pots to help them budget. Chase's twist on this is multiple current accounts, managed within its app. For instance, you can set up a current account for bills, one for supermarket shops, and one for a holiday. Each has its own account number so you can't overspend while shopping or travelling.
Meanwhile, your physical Chase debit card doesn't have any numbers printed on it, increasing security, particularly if your card is lost or stolen. To access your card number(s), you'll need to log into the app on your mobile device.
Finally, you'll face no fees for any spending abroad on your Chase debit card, including ATM cash withdrawals.
So how exactly does Chase stack up against current accounts from high street giants and homegrown digital challengers?
The 1% general cashback offer is certainly attractive, particularly in a market that has seen providers like Santander, American Express and Nationwide restrict or yank cashback offers on current accounts and credit cards recently. But depending on how much you spend each month and where and where your financial loyalties lie, other premium current accounts may offer bigger payouts.
Santander's 123 account, although less generous than in previous years, still lets you earn up to £15 per month cashback on selected household bills and Santander financial products. You can also earn 15% cashback on debit card spending at retailers including Morrisons, Co-op, and Sky. These may account for a large part of your spending, depending on your supermarket of choice and broadband and TV provider. Unlike with the Chase account, you'll have to pay £4 per month but the cashback offer isn't limited to a year.
With Barclays Blue Rewards, you can earn up to £18 per month in cashback which would require spending £1,800 on the Chase account. However, only incredibly loyal Barclays customers will be able to earn that much cashback: you'll need to hold a Barclays mortgage, life insurance policy with critical illness cover, and personal loan and have two direct debits set up on the current account. The account also costs £4 per month but the cashback perk isn't limited to the first year.
For most consumers, however, the Chase offer is very appealing. That's why the account already has a waiting list.