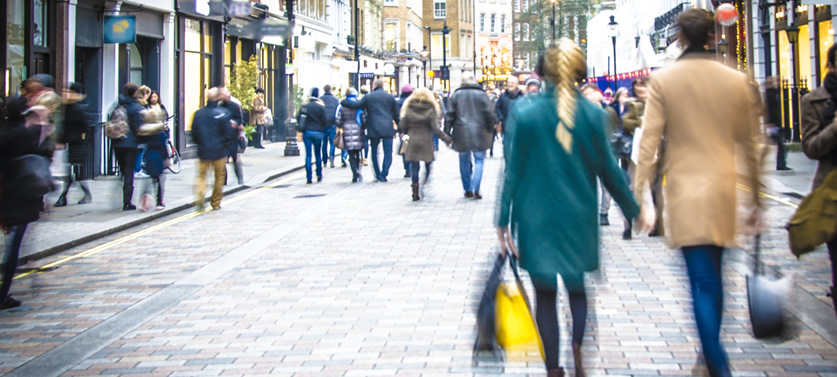 UK Retail Sales Flat Ahead of Brexit Deadline
Retail sales in the UK were flat in September as shoppers stayed cautious ahead of the Brexit deadline on October 31.
According to the latest figures from the Office for National Statistics (ONS), retail sales in September fell by just 0.2% in terms of value compared to August. Meanwhile, in terms of volumes sold, sales were flat (0%) month-on-month.
Although there was a slight rise in sales at supermarkets and clothing stores, this was balanced out by yet another drop in department store spending. Spending on fuel also fell slightly in September, as did online shopping.
"September's retail sales figures were perhaps a bit of a relief given the intense Brexit uncertainty, but were hardly a picture of strength," said Ruth Gregory, a UK economist at Capital Economics.
Over the longer term, retail spending has been an area of strength in the British economy against the backdrop of Brexit uncertainty. Retail sales grew by 0.6% between July and September, following on from another 0.6% rise over the previous quarter. Annually, retail sales were up by 3.1% in September compared to last year, following on from a yearly rise of 2.7% in August.
"Retail sales growth remained steady in the latest three months, following strong summer online sales," said Rhian Murphy, head of retail sales at the ONS. "Food shops bounced back after a weak few months, but there was yet more bad news for department stores with sales continuing to fall in September."
Philipp Gutzwiller, head of retail at Lloyds Bank Commercial Banking, said: "Overall, most retailers are still satisfied with their performance considering the circumstances. Despite some gloomy headlines, most businesses are working hard to adapt their offerings to suit changing consumer demands and generally redoubling their efforts to persuade shoppers to part with their cash."
Samuel Tombs, the chief UK economist at Pantheon Macroeconomics, said: "Looking ahead, slowdowns in both employment and wage growth look set to hinder growth in spending. Nonetheless, consumers' confidence is stable at its long-run average, CPI inflation is low, and growth in unsecured credit now has stabilised at a sustainable rate.
"Falling mortgage rates are also supporting house prices and releasing more income for households to spend on discretionary purchases. We still think that households can be relied upon to keep the economy growing at close to its trend rate over the coming quarters, even if the Brexit saga carries on."