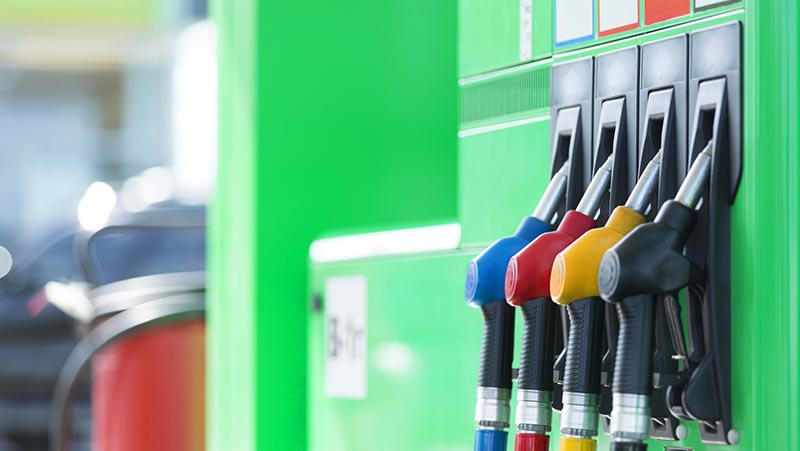 UK Petrol Prices to Rise Following Storm Harvey
After Hurricane Harvey tore through Texas and the Gulf of Mexico towards the end of August, the devastation left in its wake is severe, and it is expected to have far reaching consequences for the global economy.
The cost of Hurricane Harvey has so far been estimated to be somewhere between $70 and $190 billion. The storm has also had further economic impacts as it temporarily left a quarter of America's oil refining capacity offline, and put crude oil production in the Gulf of Mexico down 13.5%, leaving a production shortfall of over four million barrels a day. This is partly to blame for the increase in UK petrol prices seen.
Additionally the Port of Houston was closed as a safety precaution whilst Hurricane Harvey tore through the Gulf coast. The Port of Houston is the second busiest port in the US and carries more foreign cargo than any other in the country. It is also the largest petrochemical port in the country, providing 65% of the nation's petrochemical products.. All of this disruption caused by Hurricane Harvey coincided with a jump in US demand for petrol imports seen during the busy US Labour Day weekend surge in travel, and has further compounded the UK price increase.
RAC spokesman Pete Williams spoke on the 31st of August of how this would affect UK forecourts: "The price of unleaded petrol will leapfrog diesel early next week, rising by up to 4p per litre." He added that the price of diesel will remain stable as the UK imports over 40%, mainly from Russian sources. "The average price of a litre of unleaded petrol on Thursday 31 August was 117.29p and diesel was 118.14p." He predicted that unleaded would rise in the coming days to around 121p a litre." He added: "This will be the first time unleaded has been higher than diesel since June 2016 and we expect this to be the case for some time to come - or at least until the US oil industry is able to get refineries back into operation."
Weighing in on the matter, the AA cautioned that any price rises needed to be seen in context. "Petrol prices were already heading up because of the increase in the price of oil since mid-August, but they still have a little way to go before reaching the 119p of April and 120p of February. This is not Hurricane Katrina, which hit around the August bank holiday of 2005 and added 5p to a litre of pump petrol in a matter of days - before starting to fall back shortly afterwards. Katrina destroyed oil infrastructure, Harvey has just disrupted it."
Indeed this appears to have been borne out, as following a more expensive weekend at the pumps for British drivers, the price of petrol has begun to creep down as oil refineries in Texas are reopening again in the wake of Hurricane Harvey. Figures by comparison site PetrolPrices.com suggest unleaded was now back at 118p as of the morning of the 5th of September, just below diesel's 118.6p.