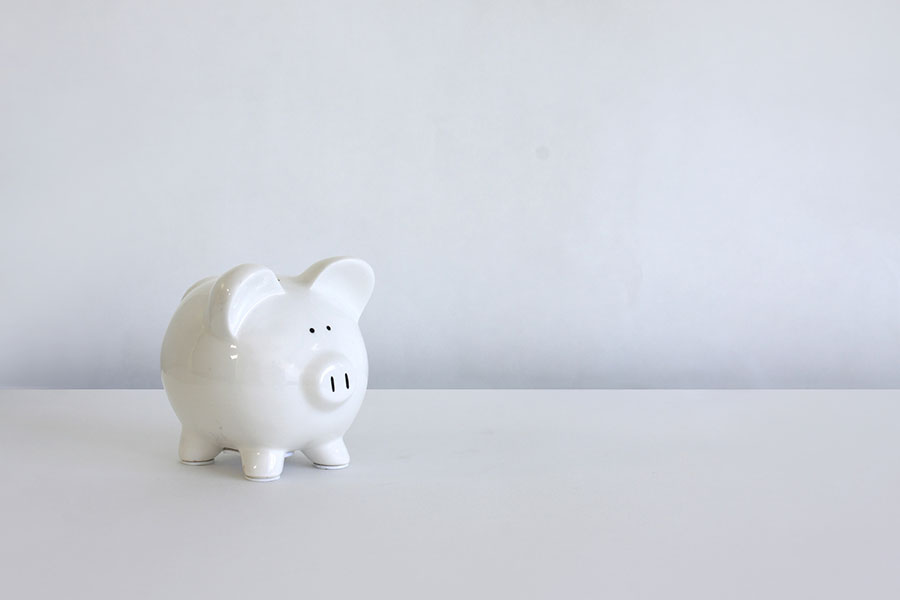 What are the best options for your savings in 2017?
With Islamic Al Rayan Bank having risen to the top of best-buy tables by once more boosting the savings rates on its Fixed Term Deposit savings accounts, we thought it's time we gave you a rundown of some of the best options you have available when it comes to growing your nest egg.
All five of Al Rayan Bank's new savings accounts currently hold best-buy status in their respective areas. The finance company, which operates under the Islamic principle that interest is forbidden, gets around this by offering Sharia Law compliant Fixed Term Deposits, in which money does not accrue interest, but is instead invested for profit returns. These have the potential to pay up to a 2.32% return on investment, however, your money remains locked away for 36 months in order to achieve the expected return on investment, whilst shorter 12 month fixed terms will see expected returns of 1.9%.
Al Rayan has also increased savings rates for ISA users. This comes amidst news that both the number of ISA subscribers has fallen for the fourth consecutive year (down from 10.1m in 2015-16 to just under 8.5m this year) and the amount of cash paid into ISAs has fallen by almost a third from £58.7bn down to £39.2bn in 2016-17. This is because the 2.6% inflation rate generally outstrips the lower interest – or expected profit, in the case of Al Rayan – rates paid by such ISAs. For example, Rayan offers a 24-month ISA with an expected profit of 1.7% but any money paid into such an account, will be devaluing in real terms – since the rate is lower than inflation. Financial data provider Moneyfacts also say the average easy access cash ISA pays only 0.62% interest.
Many consumers are now recognising that with this disparity between interest rates offered, and the current rate of inflation, ISAs are not the best option for their money. This is leading many to seek new and more profitable ways of saving or investing. Further, the introduction of the personal savings allowance in 2016 somewhat nullified the ISAs tax-free advantages. The rule change means that the first £1,000 of interest that basic-rate taxpayers received from savings is now tax-free, and the first £500 for higher-rate taxpayers.
Surprisingly current accounts, rather than savings accounts, often offer the best rates of interest at the moment. Current accounts such as TSB's Classic Plus account or The Tesco Bank Current Account are paying inflation beating interest rates of 3% on balances subject to certain conditions, while Nationwide's FlexDirect account pays 5% interest on balances up to £2,500 for the first 12 months as long as you pay in at least £1,000 a month. Nationwide also have a linked regular savings account allowing customers with a Nationwide Flex current to earn 5% interest on up to £250 each month.
So on the whole, the best option for savers currently would be to open a current account which offers an interest rate that beats the inflation rate of 2.6%. Currently there are nine such accounts on offer, the previously mentioned TSB, Tesco, and two Nationwide accounts being four of these. First Direct, M&S Bank, HSBC and Santander all provide savings accounts offering 5% interest, whilst Lloyds has one that offers 3% interest, however, all of these accounts require the customer to hold a current account with the provider, and have monthly saving limits.
Besides these inflation beating accounts, it is also worth mentioning a few other accounts currently topping the Best-buy tables:
Best-Buys:
Current Accounts
Santander's 123 account pays 1.5% AER variable up to £20k and while it comes with a fee of £5 per month, this fee easily offset by the many cashback offers. It requires a minimum monthly deposit of £500 per month to qualify for the interest and has no maximum deposit limit, but interest is only paid up to £20,000
Tesco Bank's current account offers 3% AER variable on amounts under £3,000 but nothing above. It requires a minimum deposit of £750 per month, but has no deposit limit.
Easy-Access Savings
ICICI Bank's HiSave SuperSaver savings account pays the same rate as the Ulster account above as long as you have £500 saved. You can also make unlimited withdrawals from this account without penalty (though if your balance falls below £500 you'll only earn 0.65% interest), however, the rate of interest includes a fixed bonus of 0.6% for 12 months.
Notice savings accounts
Secure Trust Bank's 180-day notice 1.65% AER variable account allows you to boost rates to beat easy-access deals. But you must give 180 days' notice before each cash withdrawal and can only make 4 interest and 3 capital per year. The min deposit is £1,000 and max deposit is £1 million.
Fixed savings
Atom Bank offers the best fixed term savings accounts, offering terms from one to five years, with interest payed either monthly or annually, for deposits between £50 and £100,000. The 1-year rate is 1.95%, 2 years is 2.1%, 3 years is 2.25% and 5 years 2.5%. However, as mentioned earlier, Al Rayan bank offers higher rates of Expected profit, rather than interest, for the same terms.
Ethical easy-access savings
The Kent Reliance one-year Fixed Rate Bond pays 1.76% AER on balances over £1,000 and pays 1.85% AER on balances over £1,000 in its two-year Fixed Rate Bond.
Ethical Rating 12.5/20