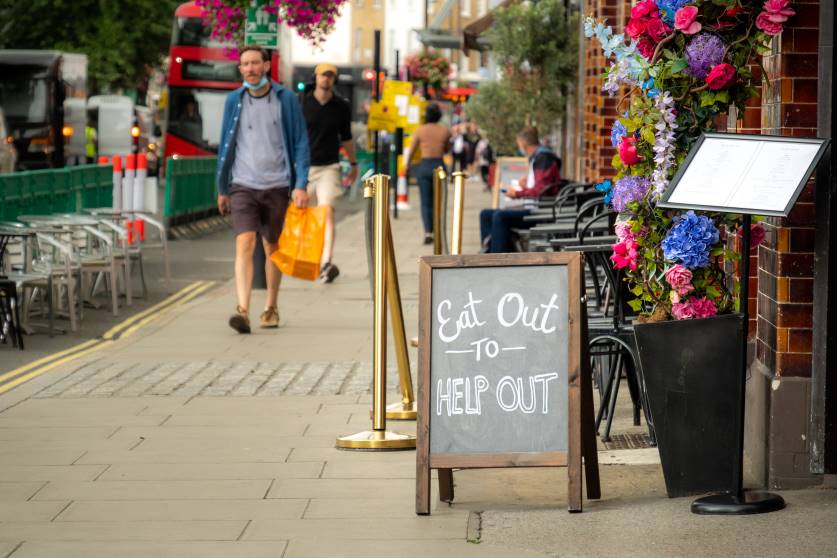 UK Out of Recession, but Growth Still Slowing
The UK economy is showing signs of slowing down despite rebounding out of recession from July to September.
The Office for National Statistics (ONS) said that the 15.5% growth from July to September was the largest ever recorded. The bounce came after a six-month plunge due to the first coronavirus lockdown.
However, the economy is still 8.2% smaller than it was prior to the pandemic, with growth weakening in September when compared to the preceding months.
The economy shrunk by a record 19.8% in April to June due to the chaos caused by the coronavirus pandemic.
UK economist at Capital Economics, Thomas Pugh, said that the statistics felt "not just like old news, but like ancient news" in view of what has occurred since.
"We already know that GDP will struggle to rise in October as tighter restrictions were imposed and that it will take a hammering in November as the effects of the second Covid-19 lockdown are felt," Pugh said.
Deputy national statistician for economic statistics at the ONS, Jonathan Athow, said that all economic sectors are slowly recovering:
"The return of children to school boosted activity in the education sector. Housebuilding also continued to recover, while business strengthened for lawyers and accountants after a poor August.
"However, pubs and restaurants saw less business after the Eat Out to Help Out scheme ended and accommodation saw less business after a successful summer."
Despite the economic growth, in the three months to September unemployment rose from 4.5% to 4.8%. The number of unemployed people increased by 243,000 in that same time period - the biggest increase seen since 2009.
Rishi Sunak told the BBC that there were 'reasons for cautious optimism' but that the country is in for 'a difficult winter'.
"Our priority remains to protect as many jobs as possible," Sunak said.
He also affirmed that the second lockdown in England would end as planned on 2 December: "I am very confident that the measures we have put in place will do the job that we need them to do."
Chief UK economist at Pantheon Macroeconomics, Samuel Tombs, said that the final three months of 2020 was likely to see the economy shrink by around 0.5%.