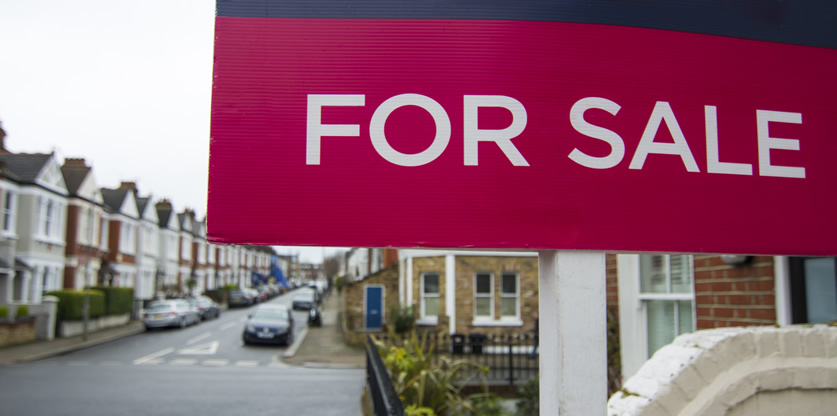 UK Housing Market Subdued in May
Month on month house prices in the UK fell slightly in May, according to the latest Nationwide house price index.
UK house prices fell by 0.2% in May compared to the previous month, with the market falling back after experiencing positive growth in April. Annual house price growth also slowed down in May, with a 0.6% annual rise compared to 0.9% annual growth in April. It is now the sixth month in a row that annual house price growth has been below 1%. The average price of a property bought in May was £214,946, compared to £214,920 a month earlier. And despite the subdued growth, the average price of a home in the UK is at its highest level since July 2018 when the average was just above £217,000. Nationwide also said in its report that the number of transactions and mortgage approvals was stable during March, although it fell slightly from the 0.3% monthly growth seen in April. "Survey data suggests that new buyer inquiries and consumer confidence have remained subdued in recent months," said Robert Gardner, chief economist at Nationwide. "Nevertheless, indicators of housing market activity, such as the number of property transactions and the number of mortgages approved for house purchase, have remained broadly stable. Housing market trends are likely to continue to mirror developments in the broader economy." The slowdown in the UK housing market in recent months has been partly attributed to the ongoing uncertainty surrounding Brexit. Many industry analysts have suggested that both buyers and sellers are being put off the market until a solution is apparent, with many adopting a 'wait and see' approach. But with the trade association UK Finance recently revealing that the 42,989 mortgage approvals in April was the highest number since February 2017, there are signs that the postponement of Brexit in March has helped to pick up the housing market. "It is possible that the avoidance of a no-deal Brexit at the end of March has provided some support to housing market activity through easing some of the immediate uncertainty and concerns," said Howard Archer, chief economic adviser at the EY Item Club. "However, we suspect any boost to the housing market from the avoidance of a disruptive Brexit at the end of March will prove limited in both size and length. Certainly, latest survey evidence on the housing market remains largely downbeat." Nationwide's data also revealed that the number of first-time buyers has been steadily growing in recent months, with a total of 359,000 in the year up to March 2019, just 10% below record levels seen in 2006. This increase is partly due to falling interest rates for mortgages with small deposits, although saving for a deposit is still one of the main barriers preventing people getting on the housing ladder. In London, where house prices are roughly double the national average, it takes around 15 years for an average earner to save for a 20% deposit on their first home.