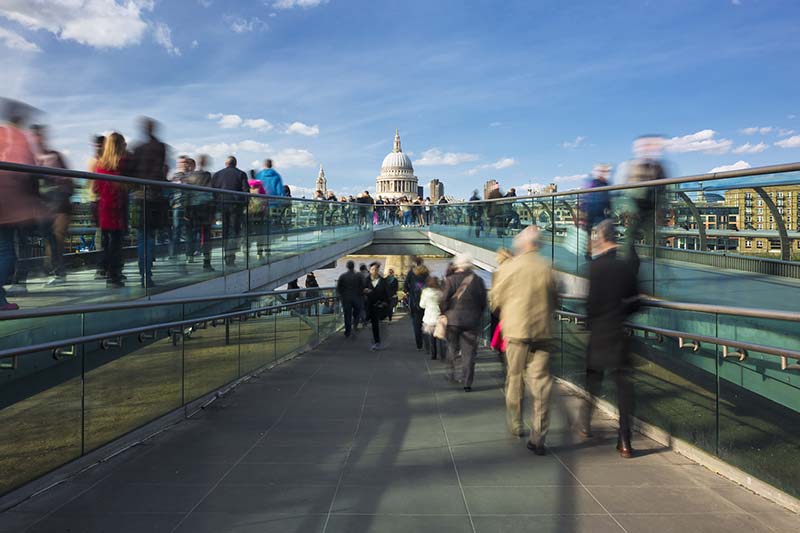 UK GDP Growth in Q2 Beat Expectations
Despite concerns that consumer confidence and economic activity had fallen in the run up to the EU referendum, the latest data from the ONS shows that UK GDP growth in Q2 was higher than predicted.
The data shows that GDP growth for the second quarter of 2016 was at 0.6% - up from 0.4% in the first quarter and just above the 0.5% predicted by economists last week.
On an annual basis, GDP is up 2.2% from Q2 in 2015, and on a longer term basis, it is "7.7% higher than the pre-economic downturn peak of Quarter 1 2008.
According to the ONS, the GDP growth for the quarter was led mainly by output increases in two major sectors. They said: "Services increased by 0.5% and [industrial] production increased by 2.1%." The industrial production increase is the best quarterly performance the sector has seen in 17 years. Manufacturing output also saw an increase of 1.86%, also the best performance since 1999.
Growth was slightly held back by decreases in construction by 0.4% and in agriculture by 1%.
New Chancellor Philip Hammond said that these latest figures are signs of underlying strength in the British economy.
He said: "Today's GDP figures show that the fundamentals of the British economy are strong. It is clear we enter our negotiations to leave the EU from a position of economic strength."
However, economists are warning that the Q2 GDP figures should be taken with a pinch of salt, especially given the latest Markit/CIPS PMI index which showed a sharp downturn in services and manufacturing for the period immediately following the referendum result.
Chris Williams, economist at Markit, said: "Current indicators point to the economy turning down in the third quarter, though longer term prospects remain more uncertain. Markit's flash PMI for July pointed to the steepest falls in the survey's output, order books and future expectations indices on record.
"The headline PMI is now down to its lowest since April 2009; a level broadly consistent with GDP falling at a quarterly rate of 0.4%."
The general consensus seems to be that these Q2 figures are likely to be the most positive for a while, and that growth is likely to fall in Q3 and the months following, with the Bank of England still likely to bring in stimulus measures at their next Monetary Policy Committee meeting in August.
Martin Beck at the EY ITEM club said: "GDP growth in Q2 looks likely to represent one last hurrah for the economy before it enters a softer and more turbulent period. The lack of momentum as the economy entered Q3 means that the chances of a negative reading for the current quarter are relatively high."
Samuel Tombs of Pantheon Macroeconomics gave a similar assessment, saying: "The second quarter's GDP figure is not as robust as it seems at face value and it won't hold back the MPC from cutting interest rates next week. Growth in activity clearly lost momentum as the referendum approached."