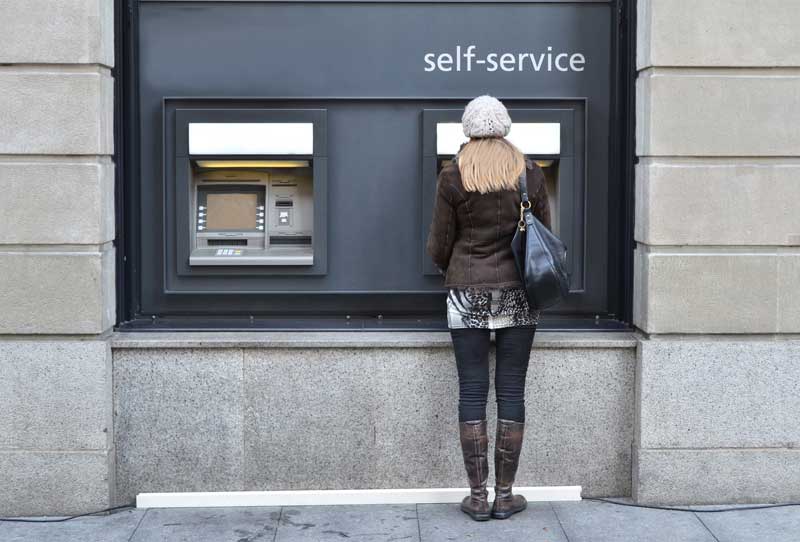 Santander Could Charge Customers for Holding Deposits
Santander has announced that their current terms and conditions would permit them to charge customers for deposits, following on from RBS and NatWest's announcement that they may start charging businesses customers negative interest.
Charging negative interest would mean that customers with a balance in credit would have to effectively pay to keep their money in the bank, rather than the other way round as it is traditionally. The concern, quite understandably, is that if banks do start charging negative interest, then customers will leave in droves, not wanting to pay for a service they had up until then been being paid for themselves.
It was revealed earlier this week that NatWest and RBS had courted controversy by sending out a letter to their 1.3 million business customers, warning that '"Global interest rates remain at very low levels and in some markets are currently negative. Dependent on future market conditions, this could result in us charging interest on credit balances."
Spokespeople for both RBS and NatWest assured the public that they did not fully intend to start charging business customers for keeping a credit balance in their accounts. Rather, they said, they were simply preparing for any eventuality - namely for the possibility that the Bank of England drops the Base Rate to zero or below - and that they were prepared to take whatever action necessary to "protect [their] customers from any impacts".
Similarly, they said, they had no plans to extend the policy to personal banking customers and savers, though this didn't stop the debate turning to the consequences that would follow such a decision.
And now, Santander has announced that they could, if they deemed it necessary, start charging customers (including personal banking customers) to hold deposits. Further, they say, they could do so without even giving the kind of warning that RBS and NatWest did. It is, of course, worth pointing out that, like RBS and NatWest, they have said that they currently have no plans to do so, but have made it clear that they could.
A spokesperson for Santander said: "Our terms and conditions for personal and small business customers would already allow us to charge to hold deposits. However, we have no plans to do so."
Separately, the Daily Mail's financial news service This is Money has reported that Santander is considering cutting the headline rate on its hugely popular 123 account.
Customers with a 123 account get paid interest at rates that step up according to the balance held in the account - at 1% on balances up to £1,000, 2% on balances up to £3,000, and 3% on anything between £3,000 and £20,000.
However, the Mail reports, executives are currently in talks preparing to put in place a contingency plan that could involve dropping the top rate to 2%, likely dependent on the extent and timing of the Bank of England's next rate cut.
The Bank is expected to cut the base rate, most likely to 0.25%, at its next Monetary Policy Committee meeting in August. The likelihood has increased with policymaker Martin Weale now backing a rate cut after the recent flash Markit/CIPS PMI report, which showed sharp economic downturn in the period immediately following the EU referendum.