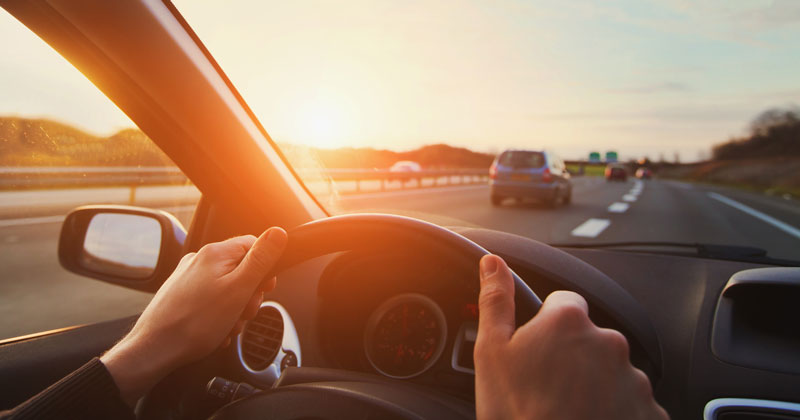 UK Drivers Warned About Insurance Trouble No-Deal Brexit
In the event of a no-deal Brexit, British motorists will need to apply for an insurer-issued "Green Card" to prove they have car insurance if they wish to drive in the EU after 29 March, the insurance industry has warned.
Motorists need to apply for the proof of insurance at least a month before they wish to travel, the Association of British Insurers (ABI) has cautioned, so both holidaymakers and businesses should plan ahead.
Motorists from the European Economic Area (EEA) who wish to drive in the UK will also have to hold Green Cards. This includes Brits living in the EU who have arranged insurance in their country of residence.
The requirement only applies to vehicles being taken between Britain and the EU. Drivers renting a car abroad won't need a Green Card because the rental company will provide local insurance.
However, freight companies sending goods to Europe will need to obtain Green Cards from insurers for any vehicles that cross the border.
In 2017, 2.4 million heavy goods vehicles (HGVs) travelled between Great Britain and mainland Europe (excluding Northern Ireland.
Although European insurance authorities agreed in May 2018 that the requirement for a Green Card should be waived in the event Britain leaves the EU without a trade deal, the concession has not been confirmed by the European Commission. The British government is continuing to press for a waiver, but motorists have warned that they could be breaking the law by driving in Europe without one.
A spokesperson from the Department for Transport said: "The UK meets all requirements to remain a part of the Green Card-free circulation zone when we leave the EU, and we urge the Commission to issue a decision which would ensure UK motorists can drive in the EU without a Green Card."
The Green Card requirement will be particularly relevant for drivers in Northern Ireland and the Republic of Ireland, who regularly cross the border for work, socialising, and shopping.
Northern Ireland's Department for the Economy has said there are approximately 110 million crossing between Northern Ireland and the Republic of Ireland each year, including cars, buses, and HGVs.
Huw Evans, director general of the Association of British Insurers (ABI), said: "As it looks increasingly possible that a no-deal Brexit may happen, we want all insurance customers to know the facts about what this means for them.
"If you live in Northern Ireland and drive to the Republic of Ireland, or if you plan to drive your vehicle to mainland Europe after a no-deal Brexit, you will need a Green Card to prove you are insured," he added.
In addition to Green Cards, if Britain exits the EU without a deal, British motorists may also need to obtain International Driving Permits (IDPs) to drive in Europe. The government will begin issuing IDPs at 2,500 Post Office branches from 1 February.
Motorists should carefully read the regulations of every country they intend to visit and drive in, however.
"There will be two different types of IDP that apply in EU states, so it is important that motorists heading abroad in the event of a no-deal Brexit check which is required. In cases where someone is driving to Spain via France, they would need both types of IDP," said spokesperson for automotive services company RAC, Nicholas Lyes.