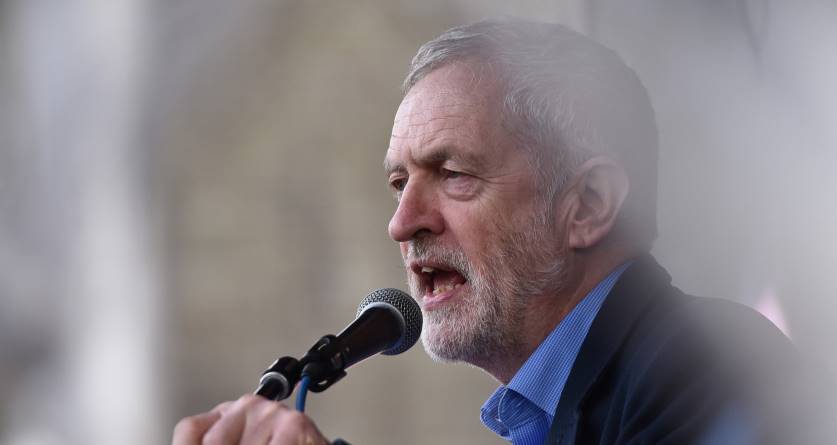 What Would a Labour Government Mean for Your Finances?
The 2019 General Election is just under three weeks away, so what would a new Labour government mean for your finances?
In terms of higher education, Labour's leader Jeremy Corbyn has promised to abolish tuition fees, which were controversially increased to £9,000 a year by the Conservative-Liberal Democrat coalition in 2012.
"Labour has long said it would scrap tuition fees, so it's no surprise to see this £13.6bn pledge in the manifesto," said Laura Suter, personal finance analyst at AJ Bell. "What is more surprising is that they haven't said they will wipe off the debt of current graduates, which the Green Party has pledged. Instead, they will review the current loans and come to a conclusion later, which will be of little comfort to the average graduate who leaves university with £50,000 of student loan debt."
In terms of income tax, Labour has pledged to cut the 45% threshold from earnings over £150,000 down to £80,000. It has also promised to introduce a new 50% income tax rate for any earnings over £125,000. Labour said the changes would generate an extra £5.4 billion for the government.
When it comes to housing, the Labour Party has promised to build 100,000 new council homes each year if it were elected. It would also introduce a rent cap to the private renting sector to prevent tenants from being ripped off. Finally, it also promised to abolish Section 21 notices, which allows landlords to evict tenants for no fault of their own.
"The growth of the private rented sector is a direct consequence of the failure of successive governments to build social housing," said Caitlin Wilkinson, policy manager at Generation Rent. "11 million people in England rent privately, often paying high rents in return for poor conditions and with no security. Building genuinely affordable council and social housing would ensure that high quality housing is available for those on lower incomes, as well as meeting overall demand, which would reduce rents for those in the private sector.
"Abolishing 21 and introducing open-ended tenancies will cut homelessness and give renters the security they need to plan for their future. Both main parties have now committed to ending unfair evictions under section 21, meaning renters will be able to look forward to a secure home in the next parliament. Capping rents will go some way towards ensuring that renting is genuinely affordable for those on low incomes, but over the long term we need measures to sustainably bring rents down to around 30% of median local incomes."
The party also pledged to 'extend childcare provision' to parents of one-year-olds. However, this doesn't go as far as the Liberal Democrats promise to offer these parents free childcare. But Labour has promised to extend free childcare hours for children aged between 2 and 4 and to increase payments to nurseries during these hours.
"They will also boost maternity pay, giving an extra three months by extending it from nine months to 12 – giving new mothers a near £2,000 boost if they take the full year off work," said Ms Suter. "They will also increase paternity pay to four weeks and increase the pay for the first week by £226. In another move for families, Labour will also reverse the controversial two-child cap on child benefit."
One of the more eye-catching proposals put forward by Labour has been its promise to provide free full-fibre broadband to every household in the UK by 2030. This would be achieved by nationalising BT's Openreach network which currently delivers the technology to millions of homes up and down the country.