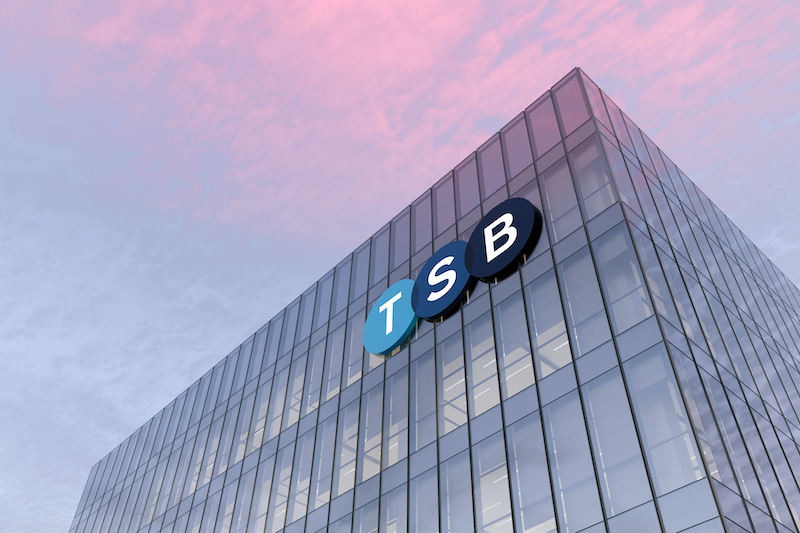 TSB Launches 0.99% Mortgage
Homeowners can reduce their mortgage interest rates to under 1%, using a new two-year fix from TSB.
The 0.99% two-year fix-rated loan is available to homeowners remortgaging with 40% equity in their homes and marks the first time rates that cheap have been seen since 2017.
Homeowners will also be shielded from any interest rate increases over the next two years, if the Bank of England responds to economic recovery by bringing up interest rates. (As it stands, however, Threadneedle Street is still mulling negative interest rates, which means mortgage rates may slide still further.)
The rock-bottom interest rates on the new raft of mortgages from TSB are good news for homeowners and buyers, who saw many of the best deals yanked as a result of the pandemic last year.
It was last March that the Bank of England slashed the base rate to a historic low of 0.1%, sending interest rates on savings accounts crashing. But the cut didn't immediately translate into cheaper mortgages. Skittish lenders actually nudged up their mortgages rates last year and culled their most competitive deal.
But with the housing market going gangbusters, buoyed by the stamp duty holiday, vaccine optimism and pent-up demand, banks and building societies are competing for mortgage business. They've whittled rates to around 1%, but TSB is the first to cross that threshold.
The sub-1% rate is only available to remortgages. But homebuyers with a 40% deposit will pay just a little more: 1.09% interest, fixed for two years, and one of the lowest on the market.
One caveat is that TSB is charging steep fees for some of these bargain-basement deals. Remortgagers who want the 0.99% rate will need to fork over £1,495, 50% higher than the typical product fee of £1,000 and a somewhat of a sting given that you'll be remortgaging again in two years.
You can reduce that fee to £995 and pay 1.14% or avoid the fee altogether but pay 1.96% interest. Homebuyers will pay £995.
TSB also has a five-year fix, charging 1.19% interest, for remortgagers who want to insulate themselves from interest rate hikes until 2026.
A spokesperson for TSB said: "We're pleased to be offering a really competitive rate which will help those looking to remortgage make the most of their money."
Market-watchers say the new deal from the UK's tenth-largest mortgage lender could prompt competitors to wield the scythe on their rates too.
Mark Harris, chief executive of mortgage broker SPF Private Clients, said: "With funding costs remaining low, and lenders with plenty of cash to lend, we may well see other lenders follow suit and reduce their mortgage rates in coming weeks."
Previously the lowest rate for remortgage available this year was from NatWest, at 1.03%, with a 40% deposit and £1,495 fee.
Other lenders have slightly higher rates but lower fees, which for some homeowners could work out cheaper over the two years. For example, Santander's deal charges 1.34% interest but just a £49 fee.
The 0.99% deal from TSB isn't the first sub-1% mortgage to materialise on the market this year, but it is the only one with that rate locked in. In April, Hinckley and Rugby Building Society launched a two-year discount variable rate mortgage starting at 0.99%, for remortgagers with 40% equity. A discount mortgage rides a certain amount below the lender's standard variable rate for a period of time. However, the building society could very well increase that rate over the next two years, increasing borrowers' interest rates and bills.