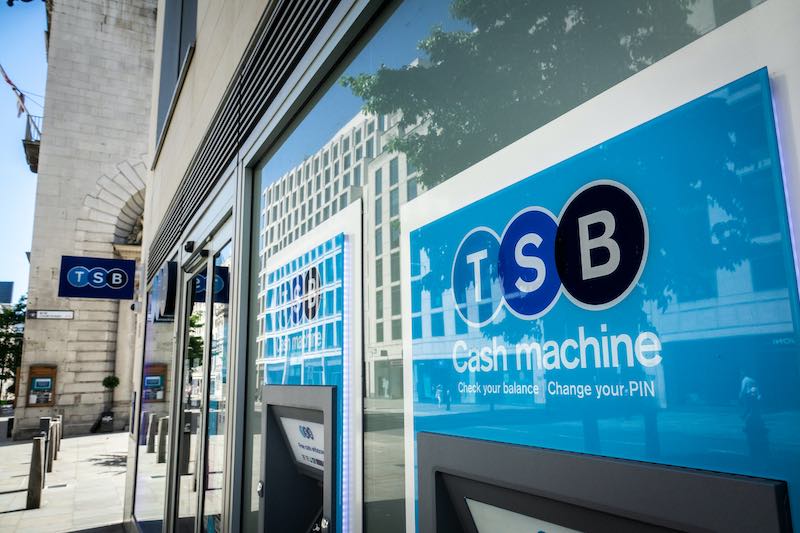 TSB Introduces Premium Cashback Reward Current Account
TSB is launching a new rewards current account that treats customers who make 30 debit card payments a month online or in stores to £5 cashback.
TSB's Spend & Save Plus account costs £3 per month, which can be offset by the £5 in cashback you can earn. The maximum you can earn with the account is £24 a year. However, be wary of spending unnecessarily late in the month to get over the 30 transaction threshold.
Other perks include fee-free spending abroad. TSB won't charge you for using your debit card at cashpoints or checkouts overseas. The accounts also have a £100 interest-free overdraft buffer so you won't face any charges for slightly overspending.
Spend & Save Plus is the premium version of the free Spend & Save current account that TSB introduced last September. The basic version pays £5 cashback per month but only for the first six months and doesn't boast as many perks. However, even over just six months you'll be up £30—more than the £24 a year you can earn with the fee-charging account.
Both the premium and free versions of the rewards accounts include savings pots, paying a measly 0.05% AER interest on balances of up to £5,000, with a maximum of five saving pots. An automatic rounding service called Save the Pennies puts your change into your savings pots while the Auto Balancer feature moves money from your savings pot when your balance falls below a level you specify. These are features borrowed from popular app-only banks like Monzo.
How do TSB's Spend & Save accounts stack up to other cashback current accounts on the market?
NatWest and RBS's Reward Accounts cost £2 per month and also let you earn up to £5 cashback: £4 for paying out two or more direct debits a month and £1 for logging into its mobile banking app. Qualify for all the cashback and you'll be up £36 a year, more than you can earn with TSB. However, you can only apply for a NatWest or RBS Reward Account if you pay £1,250 each calendar month into any eligible NatWest or RBS account, excluding Foundation, Basic and Mortgage accounts, while TSB's accounts are open to everyone.
Halifax's reward account costs £3 per month—or nothing if you pay £1,500 a month into the account. You'll earn £5 cashback if you pay in £1,500 and either spend £500 on your card or maintain a balance of £5,000 across the month. This means your maximum annual earnings are £60, but some customers will find it harder to qualify for the rewards.
Barclays Blue Rewards costs £4 per month and offers a £7 cashback—a net gain of £3 per month or £36 per year. However, you'll need to pay out at least two direct debits and pay in £800 per month to qualify for the rewards.
Santander's 123 current account, which once allowed customers to earn unlimited cashback on household bills, capped it at £15 per month in January 2020.
That includes a maximum of £5 per cashback tier, including 1% on council tax, mobile, broadband, Pay-TV and landline bills and Santander monthly mortgage payments; 2% on gas and electricity bills and Santander home and life insurance premiums; and 3% on water bills.
To earn the maximum £15 per month you'll need to spend £500 per month on all your council tax, telecoms bill and Santander mortgage; £250 on gas and electricity and insurance premiums and £167 on water bills. Few people will earn the full amount in the latter two categories. When the energy price cap is raised in April, households with typical use will pay at most £95 per month for gas and electricity, while the average domestic water bill in 2019 was £34.58 per month.
Santander will reduce the £5 monthly fee for the 123 account to £4 from 12 April 2021 so if you do have ex water bills you can end up £132 ahead for the year
If you're looking for an interest-free overdraft, First Direct's current account offers a £250 buffer, £150 more than TSB does, and doesn't charge a fee.