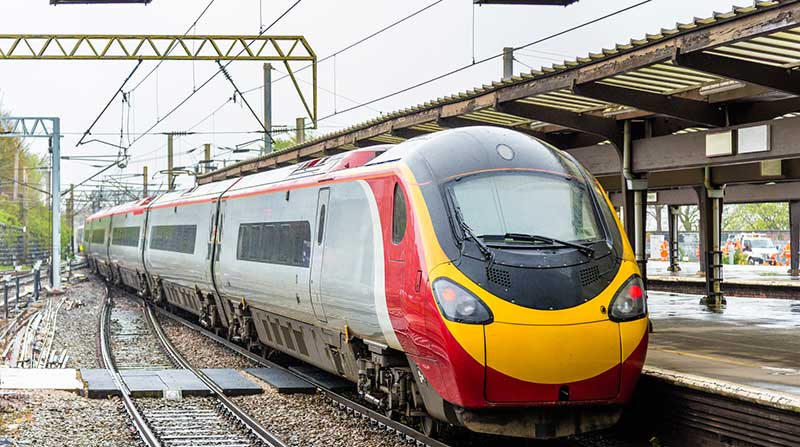 Train Fares to Increase by 2.3% Next Year
The rail industry has revealed that, effective from 2 January next year, train fares across the UK are set to go up by an average of 2.3%.
The announcement has drawn criticism from unions and consumer groups, who have argued that the level and quality of service being received by passengers does not warrant a price hike.
This latest increase means that over the past 20 years, rail fares have risen by an average of 23.5%. The Campaign for Better Transport's Lianna Etkind said that "much more needs to be done by train operators and the government to give them a truly affordable railway."
The head of industry watchdog Transport Focus, Anthony Smith, said that hoped that the price increase translates into improved service down the line, and argued that rail prices should be more closely linked to movement in CPI inflation, which currently sits at 0.9%.
"Passengers will now want to see the industry's investment deliver a more reliable day-to-day railway," he said.
"The government should consider setting rail fare rises around the Consumer Prices Index instead to bring rail fares into line with other recognised measures of inflation."
Paul Plummer, the head of the Rail Delivery Group, the industry body responsible for the announcement, acknowledged that passengers were likely to be disappointed with the decision.
He said: "We understand how passengers feel when fares go up, and we know that in some places they haven't always got the service they pay for."
He insisted that improvements would be made, saying that "around 97p in every pound passengers pay goes back into running and improving services," and explained that "fares are influenced by government policy, either through government-regulated fares such as season tickets or as a result of the payments train companies make to government."
However, his statements did little to subdue the criticism from groups including the Rail, Maritime and Transport union, whose general secretary Mick Cash described the decision as "another kick in the teeth for British passengers".
While rail fares will be going up, there is some good news for Londoners, as Mayor Sadiq Khan announced last month that he would be freezing all TfL fares until 2020. The freeze applies to pay as you go fares on all TfL services, including the tube, buses and DLR. It will not apply to travel cards, however whose prices are set to increase with inflation.
Khan said at the time: "After years of huge fare increases for London passengers, I'm delighted to be formally announcing our plans to freeze TfL fares across London's transport network.
"Before taking office I was determined to ensure we took significant action to make public transport more affordable and we've already taken major steps through the introduction of the 'Hopper' ticket that in just two months has saved Londoners money on over 10m bus journeys."